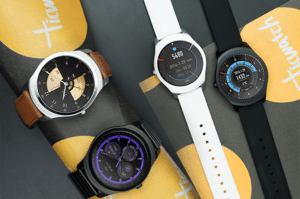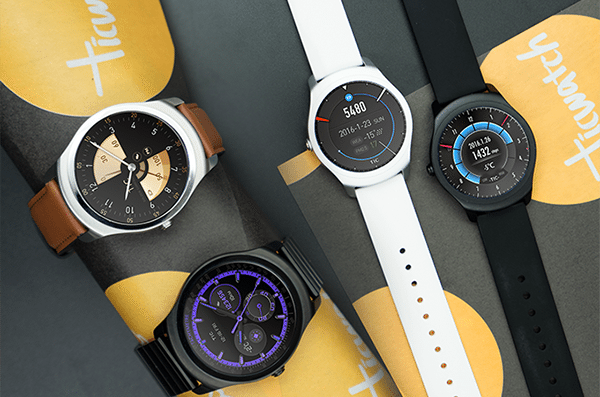 With less than 24 hours until its Kickstarter campaign comes to an end, Mobvoi's Ticwatch 2 has successfully surpassed $2 million thanks to over 9,500 backers. The timepiece is notably is lifestyle convenient and provides what the company believes to be an innovative design along with a unique Ticwear OS. Users can do various things with the watch, including check their health and track fitness, look up the weather forecast and find their phones. It also has voice search, making it easier for users to find what they are looking for such as browse local restaurants, make phone calls, and reply to messages.
Mobvoi stated the Ticwatch 2 is already pre-loaded with various apps, which includes Dialer, Calendar, Health, and Fitness. All apps are designed specifically for smartwatch functionality. The China startup also confirmed that the watch is compatible with Android Wear Apps, iPhone, and Android (system requirements are: iOS 8.0 and Android 4.3+). The watch will also have an app store. Other design features include invisible tick, watch faces for every occasion, and personalized bands.
During a recent update, Mobvoi confirmed what apps support the TicWatch 2:
"We also apologize for the confusion of compatible apps. It was not communicated fully at the beginning of our campaign. And it has taken us some time to refine the list of apps that are supported. The reason is that the Ticwatch 2 is still in the process of being tested in the global environment (it turns out not all Android apps can run) and we are still working in house and with partners to build better ecosystem support. To correct the confusion, not all have been tested in the global environment."
Third party apps available for the Ticwatch 2 are 2046, Blue Carbon Analog Watch Face, Magic watch Face Ticker, and Ustwo Watch Faces. For Android, apps available are  Notification of SMS, Facebook Messenger, Whatsapp, Gmail, etc. [Full Notification Display and Voice Reply]. For iOS, Notifications of SMS, Facebook Messenger, Whatsapp, Gmail, etc. [Full Display].
The company also posted a video of the Message Reply and Watch Face Demo. 
https://ksr-video.imgix.net/assets/013/382/046/052545300c411a2b78c7f6fef0b569b8_h264_high.mp4
https://ksr-video.imgix.net/assets/013/381/628/0e4f2db14d8d2ac4e13ec1908f7d7535_h264_high.mp4
The campaign is set to close tomorrow morning.
Have a crowdfunding offering you'd like to share? Submit an offering for consideration using our Submit a Tip form and we may share it on our site!