As part of the ongoing policy initiative to keep the UK economy chugging along, Margo James, the Small Business Minister, announced the creation of a  the British Business Bank's 21st Enterprise Capital Fund, to be run by Active PE. The fund is aimed at helping Local Enterprise Partnerships, cities and growth hubs deliver economic growth in their local areas.
James explained;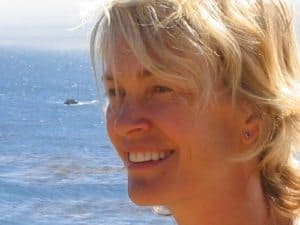 "Small businesses are at the heart of our economy and the whole country benefits when they grow and create jobs for people. The government-owned British Business Bank is helping more than 48,000 businesses with over £3.1bn of support, much of it going to those with high-growth potential."
British Business Bank CEO Keith Morgan said this newest fund will help UK SMEs gain access to the capital they need to scale and grow.
"Our Enterprise Capital Funds are a significant part of the UK's early stage venture capital ecosystem, and the establishment of the new Active ECF brings the programme's total investment capability to over £730m."
Active is a UK-based growth capital fund. They focus exclusively on consumer, leisure and retail businesses. Active has worked with entrepreneurs and established brands. Current and past investments include well-known brands like Rapha, Soho House, LEON Restaurants, Finisterreand Evans Cycles. The new Active ECF will focus on early-stage founder-led businesses. The British Business Bank will provide £24 million of the fund's £40m investment capacity.
In Manchester for a brilliant @scaleupinst training programme for LEPs and cities on supporting high growth businesses pic.twitter.com/bzHAhJ9s8z
— Margot James (@margot_james_mp) September 21, 2016
"We're excited to partner with the British Business Bank to help more entrepreneurs build lasting consumer businesses and brands. We will continue to invest in the consumer economy with Active ECF – where we can genuinely provide insight and value – and in businesses generating exceptional consumer excitement." commented Spencer Skinner, Active PE co-founder.
Sponsored Links by DQ Promote