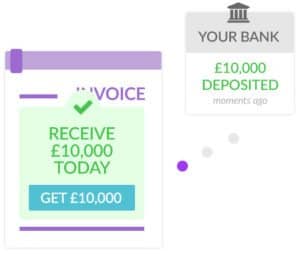 Two-year-old online lender DueCourse has raised £6.25 million with the participation Alex Chesterman, Simon Franks and Rocket Internet affiliated GFC. The Manchester Evening News said DueCourse was queuing up to raise an additional £10 to £15 million in a Series A funding round at some point in the coming months. This additional capital will be used for global expansion.  The most recent round included a split of £1.25 equity / £5 million debt. Specific terms were not revealed.  DueCourse had raised £1.3 million earlier this year.
DueCourse was created in 2014 by Paul Haydock, Jon Grove & Tim Borden. The trio had each experienced challenges in raising financing while running their own businesses. They saw an opportunity to launch an SME financing company as current cash flow products were deemed too inflexible, difficult to access and slow. They also believed existing options required cumbersome agreements including binding contracts, full debtor book submission, or even debentures. Thus DueCourse was born.
The Manchester-based startup is part of a burgeoning tech scene in the northern city. DueCourse hit the radar earlier this year with a high-profile higher of Dylan Smith, a former Apple engineer, who signed on to become DueCourse's Technical Architect. The DueCourse service is free to sign up and, according to their website, 9 out of 10 companies who integrate with their accounting software are eligible and able to receive funding the same day. That's pretty fast. DueCourse integrates with many well known SME accounting packages. If the company borrows money the loan comes at a discount to an associated invoice along with a daily fee. The company may repay the advance at any time. It is interesting to note that invoice financing falls under asset based financing and is not currently "activity regulated" by the Financial Conduct Authority (FCA).
Invoice trading is a popular tool for SME finance and DueCourse does have several competitors in the space. According to the Cambridge Centre for Alternative Finance (CCAF), this sector of online lending hit £325 million in the UK during 2015 – a 20% increase versus year prior. While year over year growth was muted, CCAF predicted that momentum was increasing as 2015 Q4 saw a jump in the service going from £57 million to £107 million when comparing Q1 to Q4. CCAF estimated that approximately 5015 SMEs used online invoice financing during 2015 so there is plenty of room for growth.  DueCourse has publicly stated they expect to top £16.5 million in SME advances by years end.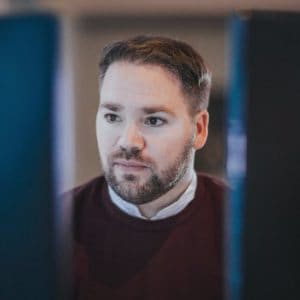 Haydock told the Manchester Evening News this funding round was over-subscribed, highlighting the interest in their service;
"We started DueCourse because we realised traditional methods of finance are completely out of sync with what today's SMEs need. We saw the opportunity for a company to disrupt the market and help SMEs get access to the cash they need to fuel their business, in real time. We want to be seen as a new kind of cash flow utility – once a business has linked their accounting package for free, DueCourse is simply there in the background for them to access the money in their unpaid invoices whenever they need it," said Haydock.
Sponsored Links by DQ Promote