San Francisco fintech company, Ripple, announced on Friday that six major have teamed up to launch a new blockchain network on distributed financial technology. Bank of America Merrill Lynch, Santander, UniCredit, Standard Chartered, Westpac Banking Corporation, and Royal Bank of Canada have teamed up to create the network, which is known as "Global Payments Steering Group."


According to Ripple, the Global Payments Steering Group will oversee the create and maintenance of Ripple payment transaction rules along with formalize standards for activity using Ripple and other support for Ripple's payment capabilities. Sharing details about the interbank, Donald Donahue, Chairman of GPSG and former President & CEO of The Depository Trust & Clearing Corporation (DTCC), stated:
"The creation of [Global Payments Steering Group] is significant because this represents the first time that major banks have formulated policies to govern the transfer of money across borders using blockchain. I'm very excited to be a part of this group of forward-looking leaders who are building the payments network of the future today."
Ripple CEO and co-founder Chris Larsen, also commented:
"Today, people expect money to move at the speed of the Internet. That's why we're working with these top banks to address the need for faster cross-border payments. The work of GPSG, a new global interbank network, will give financial institutions and their customers the ability to make new types of payments at mass scale."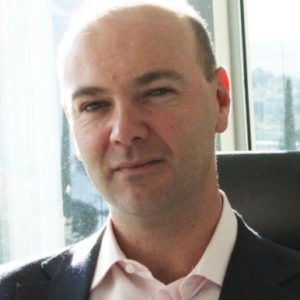 Julio Faura, Head of R&D at Santander, added:
"It's time for banks to push on and move from discussing the potential benefits of blockchain, to making them a reality. As ever, the devil is in the details. We are joining the GPSG in order to contribute to the definition of the standards and processes which the industry now needs in order to move ahead and build better payments networks."
The news of Global Payments Steering Group comes just after Ripple announced it raised $55 million during its recent Series B funding round. Standard Chartered, Accenture Ventures, SCB Digital Ventures, the venture arm of Siam Commercial Bank and SBI Holdings contributed to the round along with Santander Innoventures, the venture arms of CME Group and Seagate Technology, and Venture 51.