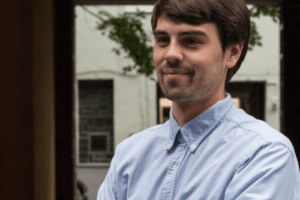 Cringle, the smartphone app for users who want to send money to friends across Europe in a matter of seconds, has received numerous awards.  Founded in 2014, the German platform has partnered with Deutsche Kreditbank AG (DKB), establishing an important bridge between traditional banks and fintech, thus making a contribution to the digitization of payments. Valued at 4,100,000€, Cringle was co-founded by Joschka Friedag, Malte Klussmann,  Konrad Maruszewski and Frane Bandov. By cooperating with the user's principal bank, Cringle guarantees one's bank's normal high security standards.
The fintech app's crowdfunding campaign on Companisto has maintained momentum, securing more than 683,645 € from over 1310 investors for 8.89% share offered.  The startup's original funding goal was 400K€, which was surpassed and the campaign was extended to close in late October. Recently Cringle found an "ideal partner" in global media company Axel Springer with a "media for equity investment" agreement in the amount of € 1 million, according to Cringle CEO and co-founder Friedag.  The exact details of the arrangement were not disclosed.
As previously reported, Cringle has been downloaded over 50,000 times and has transferred approximately € 1 million. The company intends on continuing aggressive expansion plans as it provides a superior money transfer service.
In a recent Companisto update, Cringle disclosed how its users most often utilize its platform: in restaurants.
"Cringle seems to be a particularly attractive tool at the restaurant, for 33 % (the largest group) of our users use it for this purpose. In fact, there are many restaurants and snack bars that do not accept card payments at all or accept such payments only for certain amounts, and the next ATM is not always near. Consequently, one person pays the entire check, and the others simply Cringle their share."
The highest percentage of users are in the over 40 category, while the largest single investment stands at €10,000. 17 days remain on Cringle's Companisto campaign.