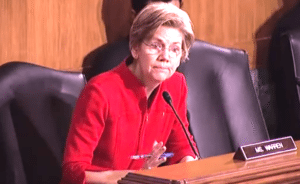 Senator Elizabeth Warren is rattling cages once again. This time, she is blasting SEC Chair Mary Jo White asking President Obama to fire or demote Chair White in a public letter.
According to her letter, Warren states "enough is enough", that Chair White has undermined the administration's priorities and ignored the SEC's core mission of investor protection;
"The President has unilateral authority – independent of both the Senate and the Commission- to designate a Chair from among the Commission's members. While all five members of the SEC are appointed by the President with the advice and consent of the Senate, federal regulations establish that the "Chairman is designated by the President" pursuant to the SEC's Reorganization Plan No. 10of1950.3 Four years ago, you used this authority to designate an existing Commissioner, Elisse B. Walter, as Chair of the Commission, without intervening action by the Senate."
"While demoting an existing Chair and selecting another from among the agency's current Commissioners would be an uncommon act, Chair White's extraordinary, ongoing efforts to undermine the agency's central mission make such a step necessary."
Off the Rails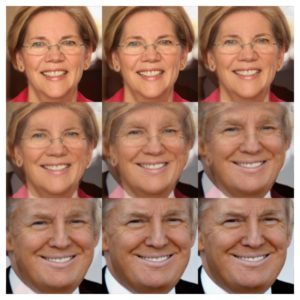 The bizarre claims by the Senator from Massachusetts are clearly at odds with the majority of SEC observers.  Chair White, an Obama appointee, has received accolades from both sides of the aisle.  While not everyone agrees with her decisions she has certainly pushed the SEC forward, accomplishing many of the goals she set at the beginning of her tenure. This is in contrast to some of her immediate predecessors.  Off the record commentary by long-time SEC staff reflects a similar positive sentiment.
Warren oddly criticizes Chair White in her push to modernize corporate disclosure.  As the disclosure process stands today, much of the mandated documentation is expensive, driven by corporate attornies, and of little value to ordinary individuals and professional investors alike.  Securities disclosure is, at present, a byzantine mess. Chair White has been attempting to fix it.
Senator Warren claims to champion investor protection and individual consumers but her approach clearly contradicts her words. One would hope that Hillary Clinton is cautious in involving Senator Warren in a possible Clinton administration.
The letter is embedded below.
[scribd id=327579265 key=key-hnoYxZgVmP55nCeLqXnw mode=scroll]