On Monday, education crowdfunding nonprofit DonorsChoose announced it is launching a new philanthropic giveaway on November 29 for the 2016#GivingTuesday.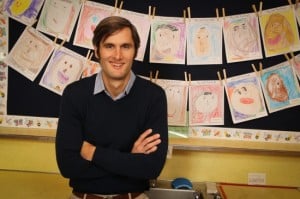 According to DonorsChoose, The #GivingTuesday GIVEaway will give 100 donors and teachers a chance to support additional classroom projects on its website, thanks to a $500,000 grant from the Bill & Melinda Gates Foundation. Charles Best, founder of DonorsChoose, stated:
"Millions of people have used DonorsChoose.org to support America's teachers and students, and the #GivingTuesday GIVEaway is our version of a 'golden ticket,' one which empowers 100 lucky winners to bring classroom dreams to life at great scale. We're so grateful to the Gates Foundation for helping people across the country experience the joy of giving."
DonorsChoose then noted from 12:00:01 a.m. ET on November 29 until 2:59:59 a.m. ET on November 30, every time a donor supports a classroom on DonorsChoose, they will be entered into a drawing for one of 50 $5,000 DonorsChoose gift cards to support classroom projects. The teacher that the donor-supported will also be entered into a separate drawing for one of 50 $5,000 DonorsChoose gift cards. The gift cards can be used to support classroom projects created by U.S. public school teachers who are seeking funds for resources like books, technology, supplies, and field trips.
DonorsChoose added it was one of the inaugural partners of #GivingTuesday. The movement began in 2012 and has expanded in the past five years to reach over 70 countries worldwide.