Innovate Finance, an association that's dedicated to the global fintech industry, announced on Monday it is set to support the creation of two fintech hubs located in the Kingdom of Bahrain and the UAE.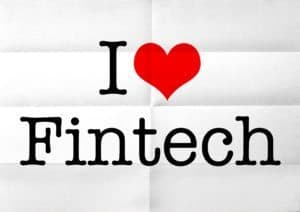 While speaking at the FinTech Enterprise Excellerate (E2) conference in the Gulf, Lawrence Wintermeyer, CEO of Innovate Finance, reportedly outlined the significance of Bahrain in advancing the global FinTech sector and urged the country to seize the opportunity to lead the region in creating a financial services sector that embraces innovation. Wintermeyer commented on Bahrain's financial services sector, along with its talent base and strong digital connectivity. He also mentioned that the country's workforce makes up two-thirds of the Gulf's financial services employees and 73% of jobs in the banking sector. 
Wintermeyer stated:
"Whilst Bahrain continues to improve on a number of international measures it is clear that FinTech presents a sizeable opportunity to modernise, internationalise and democratise financial services in the region. London has emerged as the world's leading global FinTech hub and so there is an opportunity to learn from London and the UK's approach to the development of FinTech that may offer other hubs, such as Bahrain, learning on its journey to attract the talent and capital to grow its own FinTech ecosystem."
Innovate Finance is also set to meet with regulators in Bahrain to engage in open, collaborate, and inclusive dialogue with respect to fintech policy approaches and frameworks in the UK. The organization also noted that the Gulf's visit coincides with UK Prime Minister Theresa May's trip to the region, Wintermeyer added:
"As we have seen with madras and dim sum bonds, London could be an important market to seek and raise capital for Sharia compliant FinTech ventures in the GCC."
Innovate Finance added it will also meet with fintech supporters in the UAE later this week as well.