PALMco, a family-owned and operated energy supply company, announced on Tuesday it is set to match donations to all environmental science education projects in Connecticut schools in partnership with crowdfunding platform, DonorsChoose. This partnership's "Double Your Impact" initiative, is notably the fourth initiative between PALMco and DonorsChoose.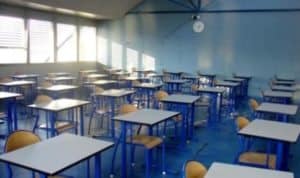 The company stated it would provide $11,000 to support a dollar-for-dollar match when donors contribute to Connecticut environmental science projects. Robert Palmese, President of PALMco, revealed:
"At PALMco we believe that education is the key to every family's success and that a strong community is one that comes together to ensure that all its students have the resources they need to be successful in life. As a family owned and operated company, we know it is imperative to invest in our children's future. That is why we are thrilled to partner with DonorsChoose.org and to work with them to provide critical resources for students and educators. Every dollar put towards education is an investment in our communities' future. Only by working together can we achieve the success we want in our communities."
PALMco noted to maximize the impact, it has selected to match donations given towards environmental science projects that cost a total of up to $800 at underserved schools in the state of Connecticut. The three previous donations by PALMco to DonorsChoose have totaled more than $75,000 to reach over 30,000 students by completing funding for over 300 projects at high poverty schools.
By the end of this latest campaign, the company will have contributed $86,000 to help support $172,000 worth of classroom projects across Connecticut, Illinois, Maryland, Massachusetts, New Jersey, Ohio, and Pennsylvania.