Partech Ventures announced on Tuesday it raised €100 million for its seed fund, Partech Entrepreneur II. The fund was launched in April 2015 as a way to help fund startups in the seed phase. According to general partner at Partech Ventures, Romain Lavault, the initial "hard cap" of the funding round was €80 million; the goal was to raise €60 million, or twice as much as the first round. The investors of the seed fund's fundraising round included more than 90 entrepreneurs, business angels, senior managers of tech groups, and public/private participants.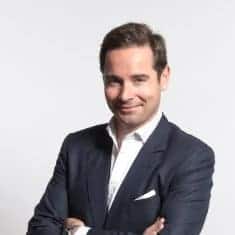 The company reported that the Partech Entrepreneur II is geared towards startups with the capacity for major technological innovations and that are destined to become game changers on high-potential markets. These firms include Flirtey, Elon Musk's Hyperloop One, Resolution Games, and Alan. Lavault noted:
"We only finance projects that we see as likely disrupters. We want to go where no one else is brave enough to venture."
It was also revealed that Partech Entrepreneur II would be able to finance about 80 startups, averaging three new investments per month. The fund will also have a more international feel, with two-thirds of investments in Europe (outside France) and the US. Lavault added:
"In the last 18 months, Partech Entrepreneur II has invested in more than 50 projects across a dozen countries, making it the busiest seed fund in Europe."
Partech Ventures has been highly involved in the fintech and marketplace lending industries. This past spring, the firm committed €3 million during Lendix's 12 million funding round and also led in the €10 million financing round for foreign exchange platform Kantox in 2015. It also backs Germany's marketplace lender auxmoney.