On Tuesday, crowdfunding platform GoFundMe unveiled its "Year of Giving" report, which revealed data and milestones of 2016.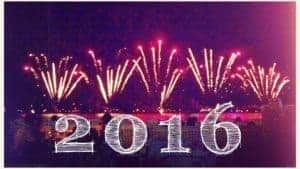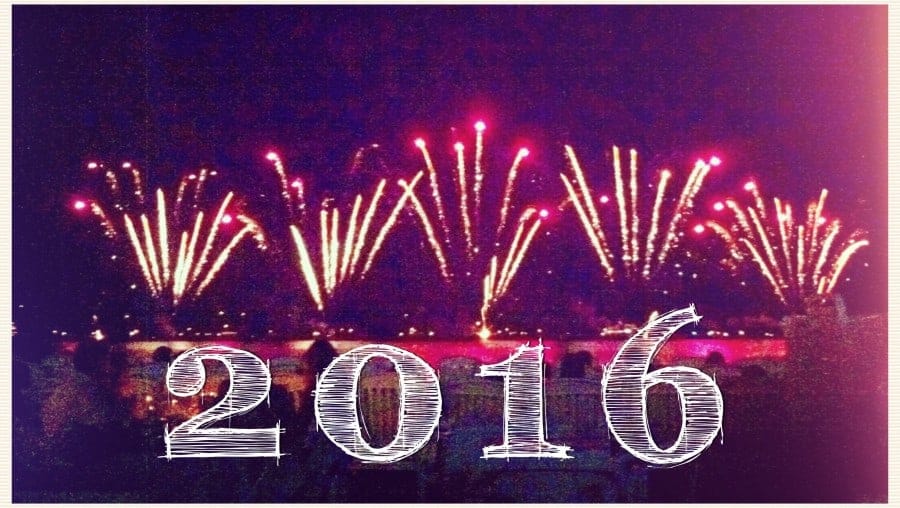 Highlights of the report included:
The top 16 largest GoFundMe campaigns in 2016 included campaigns for survivors of the Pulse shooting in

Orlando

, support for Standing Rock protesters in

North Dakota

, and two started by celebrities.
The most important fundraising moments of 2016, including fundraising totals for natural disasters, news events, and other memorable occasions.
How online fundraising is more prevalent among Americans than ride-sharing or home-sharing.
The most generous and top fundraising cities and states.
CEO of GoFundMe, Rob Solomon, revealed in a letter:
"There is a Hebrew phrase called tikkun olam, which means 'repairing the world.' Dating from the 3rd century, tikkun olam is the idea that it's humanity's responsibility to take the world a better place – that each person should work towards making the lives of others and those of future generations better through acts of loving kindness. It's an old concept but one that's as relevant as ever. And it's one we've seen at work during a year when the world needed a lot of repairing. When disaster and violence struck, ordinary people took it upon themselves to help heal the world by starting GoFundMes to provide relief and comfort for those who needed it.
"We've not reached a point in popular culture where 'GoFundMe' has become shorthand for help. What do you do when there are floods or a fire? You start a GoFundMe. What do you do when your neighbor has fallen on hard times or your child's classroom needs books You start a GoFundMe. 2016 saw record amounts of help given and received, and we're proud of our progress and grateful to our community. But it's only a start.
"Looking ahead to next year and the years after that, we as a company have an enormous challenge ahead of us. It's convincing more and more people that they have the power to change their world. It's reminding ordinary people that they have the ability to do something extraordinary by looking around themselves and helping someone in need. It's tremendously exciting and a great privilege to have this kind of challenge to take on. Because the more we succeed, the more the world is repaired."
See GoFundMe 2016 infographic below.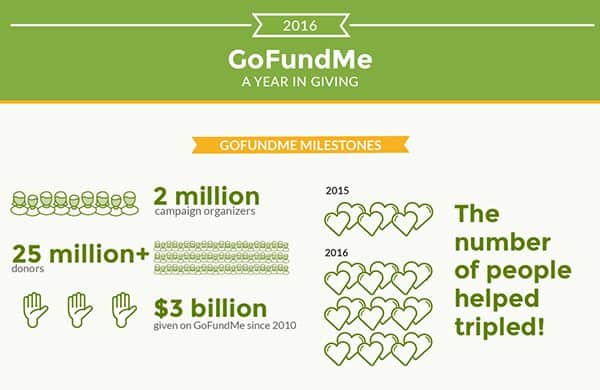 Sponsored Links by DQ Promote