Less than a week after LendingTree launched its $50,000 small business grant contest; Bizfi announced it has teamed up with the online lender for the contest. According to Bizfi, LendingTree is one of the 45 funding partners of its marketplace for small business finance.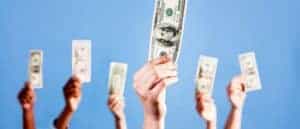 LendingTree stated it is looking for a small business that is looking to grow despite financial roadblocks it may have encountered. The lender shared:
"Small businesses are the backbone to the U.S. economy and the sector is growing. According to the SBA, more than half of Americans either own or work for a small business, and they create about two out of every three new jobs in the U.S. each year. We know small business owners face a long list of challenges. For many, the obstacle of securing financial resources needed to grow a business claims the top spot on the list. That's the driving force behind LendingTree's inaugural $50,000 Small Business Grant Contest, where the winning small business will receive $50,000 to fund the needs of the growing business."
Doug Lebda, founder and CEO of LendingTree, noted:
"Since LendingTree launched its small business loan marketplace, LendingTree has been committed to helping small businesses thrive by simplifying the loan shopping process and matching the right businesses with right lenders to meet their financial needs. We wanted to take our commitment one step farther by granting $50,000 to help one small business achieve even more success."
Lending Tree has reportedly facilitated over $200 million in small business loan originations. Bizfi noted that small businesses have until 5 p.m.EST on January 13th to enter the contest. The contest's online submission form consists of 20 questions, collecting information on historical business performance, future plans, why the business deserves the $50,000 grant and how the grant money would enable future growth.