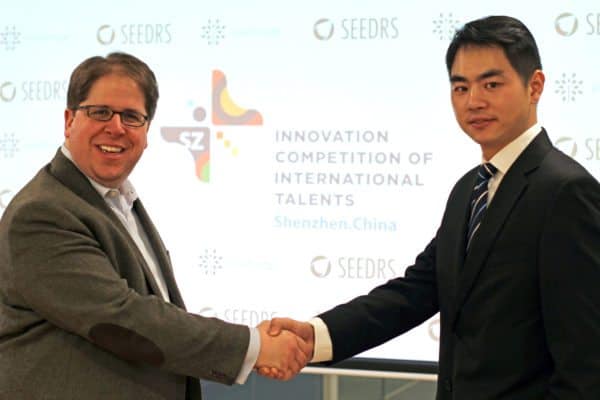 Investment crowdfunding platform Seedrs has partnered with InteBridge Venture Capital to host the upcoming China Innovation & Entrepreneurship International Competition (IEIC). The two companies have joined to launch the UK division of the IEIC competition where £1 million of equity free capital will be awarded. The competition opens for entries on Monday 16th January 2017.  Seedrs will also be co-hosting, along with InteBridge, the National division in London on March 28th.
"As a leading voice in the UK's startup ecosystem and the most active investor in private companies in 2016, Seedrs is honoured to host this competition in our London HQ," said Jeff Lynn, co-founder and CEO of Seedrs. "Not only is a huge cash injection up for grabs, but IEIC is giving entrepreneurs the opportunity to pitch in front of some of the leading investors and mentors in the early stage arena."
Described as the Silicon Valley of China, Shenzen is organizing one of the largest international competitions for entrepreneurship in existence. The competition has garnered official support from the Ministry of Science and Technology of the PRC, the State Administration of Foreign Experts Affairs and the Shenzhen Government.
Jason Wu, Managing Partner at InteBridge Capital comments, called Seedrs the obvious partner for InteBridge in organizing the IEIC saying Seedrs had garnered the respect of the VC world.
"The [Seedrs] team is so passionate about the startup ecosystem and really understands the innovative businesses coming out of Britain," said Wu. "We look forward to launching the competition and uncovering some seriously exciting talent in the UK."
The IEIC welcomes entrepreneurs from growth-focused businesses from all over the world to enter into one of eight National competitions held in the United Kingdom, United States, Australia, Canada, Israel, Japan, India, and Germany. A team of judges, consisting of professional investors, business influencers, and leading figures from the startup community will score and review each application.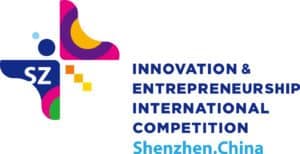 From the applications, twenty entrepreneurs in each location will be offered the opportunity to pitch their business at the National round. First place will receive £10,000, 2nd place £5,000 and 3rd place £3,000 in each country.
The top ten entrepreneurs will be flown on an all expenses paid trip to Shenzhen, China in April 2017 to pitch against the other National winners for a £100,000 cash pot. Ten British entrepreneurs will be going up against their peers from Silicon Valley, Munich, Sydney, Toronto, Tel Aviv, Bengaluru and Tokyo.
"IEIC is building bridges amongst global startup communities and will be an invaluable experience to ambitious young business founders," commented Lynn. "Seedrs itself is a company with a truly international outlook, with investors and entrepreneurs from more than 60 countries using the platform, so it is fitting that we can offer innovative startups in the UK a global investment opportunity."
Applications for the Innovation & Entrepreneurship International Competition are open until the 28th February 2017. Entrepreneurs who want to apply to the London division can do so here.

Sponsored Links by DQ Promote