On Tuesday, equity crowdfunding platform Crowdcube announced it will continue its support for the startup accelerator, MassChallenge UK. The program notably provides early-stage startups the right resources for growth, create value, and improve the world all for zero equity.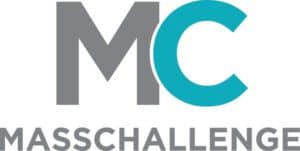 According to Crowdcube, MassChallenge UK alumni have collectively raised $1.8 billion in funding, $700 million in revenue, and created 60,000 new jobs. The funding portal also noted that MassChallenge UK has already championed five of Crowdcube's Funded Club, with two going on to attain the top Diamond Prize.
The Crowdcube team shared:
"In sponsoring MassChallenge UK, Crowdcube will be helping identify high potential and high impact startups to take part in MassChallenge UK 2017 – applications open in April – and will be looking to raise equity for MassChallenge UK finalists."
The MassChallenge UK accelerator described as a three-month program, which entails: mentorship, free office space, education and access to its network and community. At the end of the program, several million pounds in no-equity, non-dilutive grants will be awarded to the startups demonstrating the highest impact and highest potential during the MassChallenge awards.