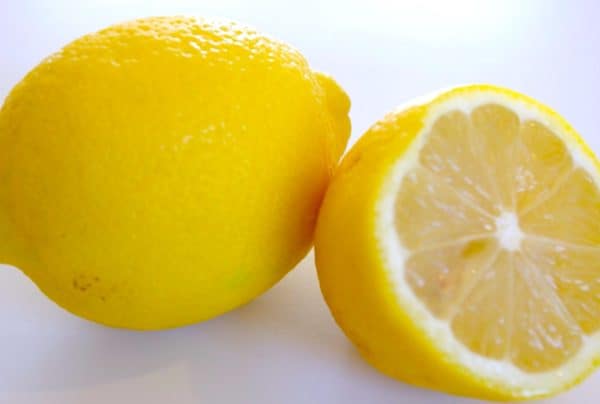 ---
Lemonade, the Insurtech company that wants to be your preferred insurance provider, has just published a report on their first quarter of operations. Note that Lemonade is only operating in the state of New York right now but they have plans to expand across the country in the coming months.
As part of their mission to provide the best insurance experience ever, Lemonade has created the "transparency chronicles". So what do they have to share? January 2017 insured 410 new homes, almost the number of homes we covered throughout the entire month of December.
During the first week of January 2017, Lemonade insured 410 new homes, almost the same number of homes covered throughout the entire month of December. Lemonade states;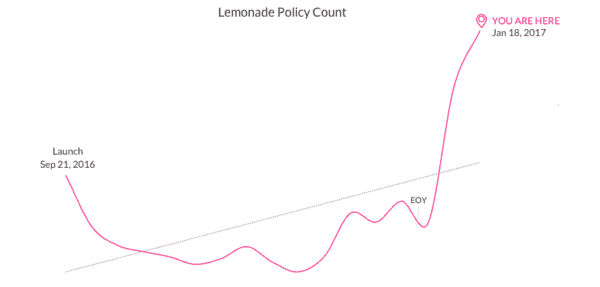 "In recent weeks we're seeing signs of exponential growth (300% MoM), but that obviously can't last forever."
During the end of 2016, Lemonade covered 1,212 homes in NY alone (estimated total of 1,350,000 sq. ft.). This translates to $186,389 of premium and an annual run-rate of over $1 million.
The average premium for a Lemonade policy was $165.50 for renters and homeowners. Homeowners bought 123 policies (~10% of their policies, and approximately 50% of their revenue).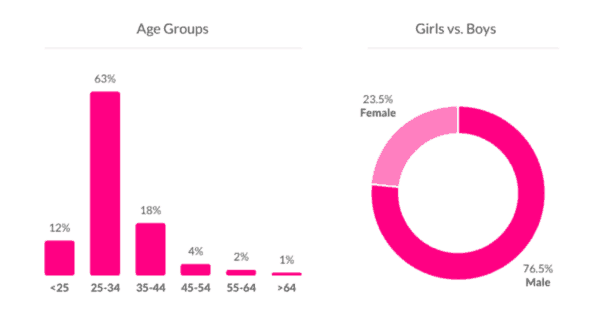 The majority of their customers are urban dwellers who live in the heart of the city. Demographics skewed younger with 81% of their customers falling between the 25–44 age group.
Lemonade says that people love their switching application. Lemonade customers are leaving insurance companies like Allstate, State Farm, Liberty Mutual and more.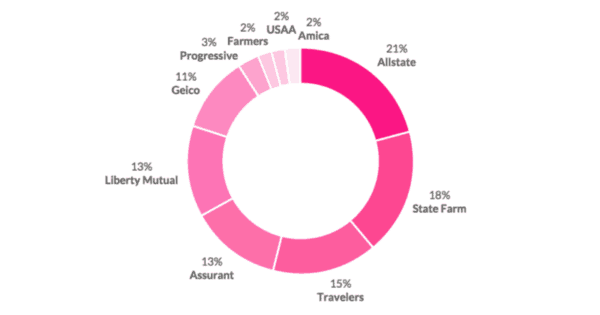 Approximately 87% of their customers bought their first home insurance product through Lemonade.

Regarding claims, Lemonade handled 6 claims in 2016 paying out $4,589 to Lemonade customers. Still quite small but then they are just getting started.

On the corporate side, Lemonade has now secured $60 million in funding to power their growth. In December, they had approximately $52 million in the bank so they have plenty of firepower for their expansion – and that will be the story for 2017. How Lemonade scales? How service holds up? And is service and cost superior to your local insurance agent?

Stay tuned for more Lemonade.

Sponsored Links by DQ Promote