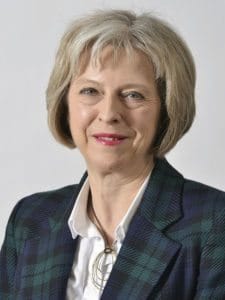 Brexit fallout has created an "all-hands" situation for the UK. Departing the EU poses many challenges including the possibility for a diminished access to the single market. Prime Minister Theresa May, entrusted to manage one of the most challenging policy environment in recent history, has launched several initiatives to help navigate the uncharted waters.
May wants to engender an economy that "works for everyone, not just the privileged few." She believes in the power of business. For Britain to thrive she "needs to support strong businesses that focus on longterm value creation and command public confidence and respect."
The purpose of the May government's Green Paper, released last November, is to stimulate debate on a range of options for strengthening the UK's corporate governance framework, including options for increasing shareholder influence over executive pay and strengthening the employee, customer and supplier voice at boardroom level. The UK government is accepting comments until February 17, 2017.
[scribd id=337314247 key=key-ZtK5zuW976jij7XLfzlj mode=scroll]
Responses can be submitted in three ways: (i) By e-mail to [email protected]; (ii) Via Citizens Space accessible at: https://beisgovuk.citizenspace.com/strategy/corporate-governance-reform; or (iii) In hard copy to the correspondence address above