"We can do online voting on blockchain in a highly scalable way, and that's what we did."
Focusing on solving the problem of securing public, private and proxy global election systems, Votem offers a blockchain-based solution which aims to give democracy back to the people by allowing them to conveniently, safely and securely participate in such electoral processes. Partnering with Votem, the Rock and Roll Hall of Fame successfully completed its Fan Vote for the Hall of Fame's 2017 Inductees.  Utilizing blockchain, Votem collected nearly 2 million global votes without software bots' interference.
"We are so pleased to have supported the Rock Hall in their online Fan Vote, and Board Vote, this year using our blockchain-based mobile voting platform," explained Votem CEO Pete Martin via Skype. "The Rock Hall is a progressive organization and they wanted to ensure that this year's online vote was secure, accurate and immune to hacking.  We're pleased to have accomplished this for them."
The 1,812,688 votes cast for the Rock Hall's Fan Vote is reportedly the largest use of online voting using blockchain to date. People from all 50 states, the District of Columbia and 100 countries worldwide accessed the Rock Hall's site to cast their votes for their favorite rock artists; 60% of votes were made from smartphones. The Rock Hall opted for Votem after a prior year's vote was compromised due to hacking. While many organizations run fan votes primarily for marketing and promotional purposes, the Rock Hall of Fame opted to link with Votem given its innovative use of blockchain architecture. Votem's online voting platform leverages blockchain aiming to bring improved uptime, security and performance to the voting process.
Moonshot realized: founded in 2014 after a successful exit from his consulting business, Martin realized his keen interest in mobile voting when during a conference innovator Peter Diamandis posed the question, "How can one positively impact one billion people?"
"Mobile voting is exactly what I want to do.  It's right on the edge of politics without being square in the center of it. It's a high tech, global business and impactful," shared Martin. "About a year and a half ago we ran a $230,000 global Mobile Voting Challenge to address some of the current shortcomings of mobile and online voting technology. We chose an open-innovation method to attract the best minds in the world to help us solve some unique challenges in three specific areas: 'mass hack proof' mobile security, reliable mobile identification and authentication, and 100% accuracy of cast votes along with end-to-end verifiability."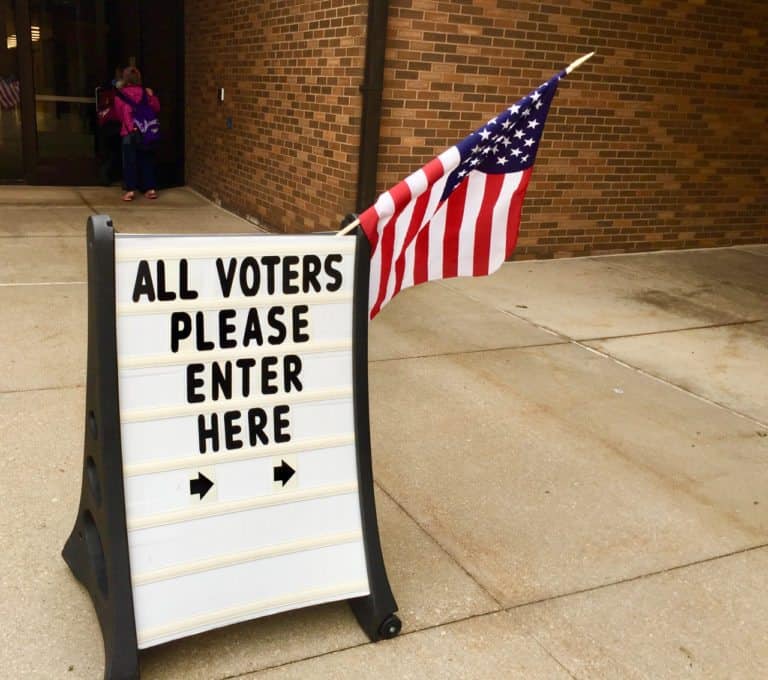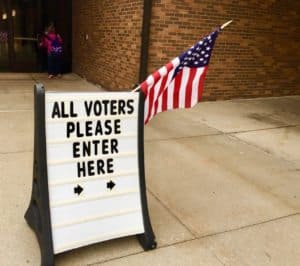 In March 2016, Votem acquired the mobile voting unit from Konnech  and formally launched in September 2016.
Citing a need to find "a better way," Votem highlighted this past year's election hiccoughs on its blog, including "Squirrel-Gate" during which a squirrel was blamed for an Ohio county polling station power outage (which caused voters to vote with absentee paper ballots);  delays caused when Oklahoma voters pilfered pens from a polling location (which again caused delays); and when a Massachusetts polling location's ran out of paper ballots and proper storage bins (recycling bins were used to store cast paper ballots). And of course, the elephant in the room, what the New York Times noted as the "high confidence" that "Russian efforts to influence the 2016 US presidential election" formed part of a broader, worldwide agenda "to undermine the US-led liberal democratic order."
"My take on this is that the people that think that any form of online voting is bad — and there are lots of people who do –it's going to strengthen their position. That's obviously not a good thing for us… The flip side of it is that a lot of the systems that are in place today across the States are 8 to 10 years old, some of which are still running Windows XP which is totally insecure," Martin opined. "The states and counties are obviously keenly aware of this and many are trying to find the funds to replace them. "As they evaluate new voting systems, I think that the progressive counties, cities and states will take the threat of foreign hacking to heart and design in much better security, transparency and auditability of voting systems that frankly isn't there today."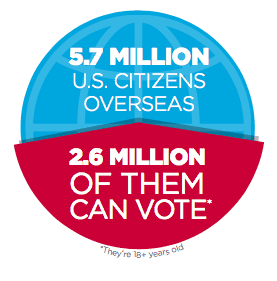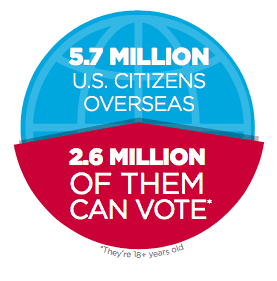 The FVAP Report "U.S. Overseas Voters" shows that in 2014, an estimated 17,000 ballots from U.S. citizens living overseas were not recorded as a result of foreign postal obstacles. Without any foreign postal obstacles, there would have been an estimated 15% more ballots recorded from developed countries and approximately 37% more ballots recorded from developing countries in 2014. Votem is targeting the military and overseas voting market as the FVAP has now legalized forms of online voting, most notably in the form of online ballot marking.  In addition, many disability groups, namely the National Federation for the Blind, have recently been more successful in the courts when pursuing more accessible voting methods, including online voting, as many voting laws have been ruled discriminatory.
"Legislative changes like these are required in order to allow companies like ours to successfully implement some form of online/ mobile voting," observed Martin.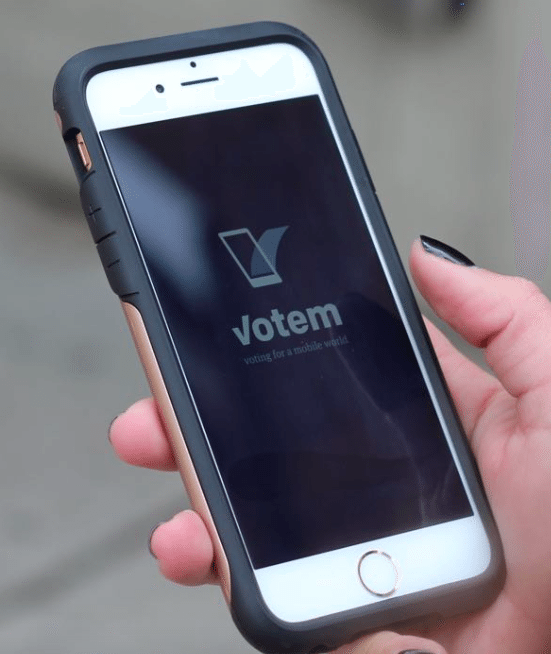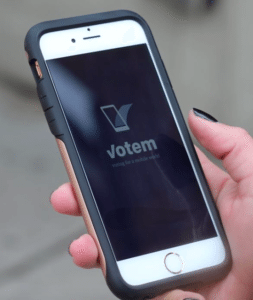 Votem's online voting system has been designed to:
Boost voter turnout by making it easier than ever to vote.
Decrease costs for election bodies.
Improve security and accuracy of votes.
Increase accessibility for all voters, especially remote voters traveling or studying abroad, military personnel in inaccessible combat zones or aboard ships, the elderly and disabled.
But how will Votem enable mobile voting to jump from the Rock Hall to U.S. national, state and local government elections? Blockchain.
"By enhancing the the platform we used for the Rock Hall online fan vote based on the voluntary guidelines from the Elections Assistance Commission (EAC), we expect to have a cutting-edge end-to-end voting platform available for the U.S. before the end of this year," indicated Martin.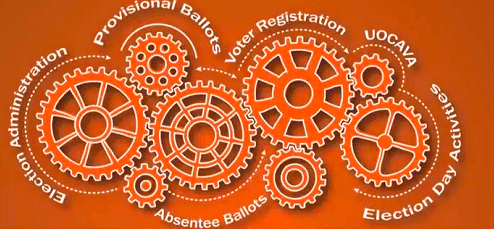 Votem's core Mobile Voting Platform is built on blockchain technology which enables its highly-secure platform to be available to independent trusted parties. Each trusted party has their own independent "node" on the platform, explained Martin. As votes are cast, each trusted party accurately verifies the vote in real-time. Every vote that is proven to be accurate is permanently "written" onto the Votem platform, which not only becomes immutable and immune to compromise, but also gives elections officials the transparency, verifiability and trust that's been lacking with most current voting systems. Votem is building its platform aiming to meet and in some cases exceed the standard security measures that the Elections Assistance Commission (EAC) has set in conjunction with the National Institute of Standards and Technology (NIST).
"While there are plenty of skunk works blockchain technology firms out there, virtually none of them truly understand the complexity of running an election nor do they know that in most of the States, the law states that any voting system must be either EAC or state-certified," elaborated Martin. "We have a hit list of about 22 jurisdictions that are more progressive and open to field testing this type of technology."
Another mobile solution that Martin and Votem are addressing is tabulating votes over the internet. Currently, the two processes may not be simultaneously linked.
"We are actively determining how to adapt our system to fulfill the EAC requirements for all 3 voting processes including voter registration vote collection and vote tabulation/ recording," clarified Martin.
The blockchain used for bitcoin would never work in the voting world, added Martin,
"It's just not the way election systems are built. After three or four months of looking at alternative platforms that neither had Proof of Work nor cryptocurrency or mining characteristics associated with them, but still had a very significant level of consensus intact, we came upon the Tendermint platform."
Votem utilizes a four layer technology stack: network stack (currently AWS on Amazon), Tendermint's blockchain network architecture which is where the consensus is defined, Votem's own application layer and then the final User Interface (UI) layer which is what the user sees layer (i.e. in this case the Rock Hall Fan Vote Page). The Cleveland-based firm has adapted Proof of Stake to solve a specific set of business rules that determine whether or not a transaction is legitimate against a specified set of conditions; Votem is finalizing its own Proof of Vote methodology and Network of Trusted Parties inclusive of independent nodes (similar to bitcoin blockchain's Proof of Work) to the specific and unique election market requirements, to be signed, sealed and delivered in real time by the year's end.

Sponsored Links by DQ Promote