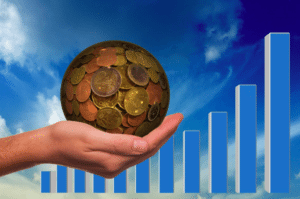 Zank you very much for banking online.  With one day remaining on its Crowdcube Spain crowdfunding campaign, Spanish crowdlender Zank has surpassed its 300K€ goal by 118%, raising over 356,199€ from over 153 investors for 7.62% equity offered.  The largest investment was to date has been 30,000€. Zank offers a financial solution to business schools, universities, clinics, motorcycle dealers and other businesses to offer financing to their customers quickly, easily and paperfree, from any device and at any time. Zank's registered investors also obtain a 6.1% return on average for their invested savings.  The fintech platform has reportedly grown 350% in 2016, and multiplied its value by 3x since 2015.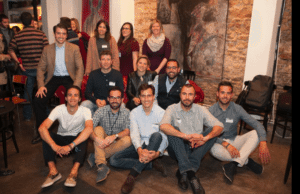 Cofounded in 2014 by Zank by Luis Reig, Oriol Chimenos and Leonardo Ramirez, all graduates of the IESE MBA program with the purpose of providing an more economic and efficient alternative to traditional banking financing to individuals, Zank at the same time offers an investment product to individuals with a yield higher than that offered by deposits or other fixed income products. At the end of 2015, the Barcelona-based based platform developed a specific platform for financing at the point of sale, where 80% of the market of financing consumption resides. With an initial commercial focus in the education sector, Zank also enables business schools,  universities and businesses the possibility of financing their products or services.
According to the campaign, Zank internally developed its technology to give an automatic response verifying a client bank movements in real time. The platform's algorithms analyze the capacity and payment behaviour, giving an automatic response in more than 80% of cases. To reduce human operations most interaction allows Zank to offer a highly efficient service operations and at the same time offer a fully scalable model that will enable increased operation volume without increasing the operations team.
"In February 2016 an affiliate platform was put into operation … we reached the first million euros brokered through the platform. Eight months later, we have agreements with more than 100 outlets (90% in the education sector) and we have reached the figure of 3 million euros, mediated in the platform thanks to its success in the strategy of financing at the point of sale. In parallel, have with near 4,000 investors registered in the platform, from which the 50% is have registered in 2016, that obtained a 6.1% of profitability half by their savings invested in Zank," according to the platform. "With a business model clear and growth of 350% 2016 we want to raise a new round of funding to invest in growth. Our goal is to reach the EUR 15 million in brokerage volume accumulated in 2017 through the acquisition of 500 new members. To do this open recruitment to new vertical such as dental clinics and dealers of motorcycles, in fact we already have some within our customer base, and increase our sales team to open market in the main cities of Spain (today 90% of our members are in Barcelona)."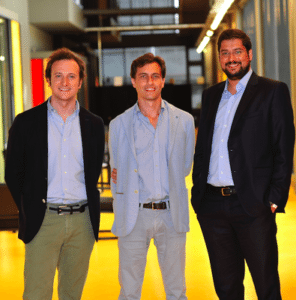 Prior to the founding of Zank, Chimenos was entrepreneur living in the THCAP, important Venture Capital Fund, acting as Advisor to investments in mobile start-ups in Europe and the United States which was previously part of the Sapphire Ventures team, a Venture Capital Fund of $1.4bn, as a potential investment analyst performing due diligence for the Investment Committee. In addition, in the field of investments it has over 5 years of experience as a consultant at Deloitte within the area of transactions and purchase and sale of companies.
Ramirez also holds a master's degree in information security and telecommunications engineer from the Polytechnic University of Madrid, with specialization in it management and stay at the Technische Universität of Hamburg (Germany). Prior to founding Zank, he worked as a consultant at Bain & Company strategic projects for banking and founded SEQURE consultants, consulting company systems that operated for several years until its sale.
To learn more financial details and Zank's Crowdcube Spain raise, click here.
Have a crowdfunding offering you'd like to share? Submit an offering for consideration using our Submit a Tip form and we may share it on our site!