On Tuesday, banking giant Citi has teamed up with IBM and its other allies to launch the Citi Tech for Integrity Challenge (T4I), which is described as a program that seeks to encourage technology innovators from around the globe to create solutions to promote integrity, accountability, and transparency in the public sector and beyond.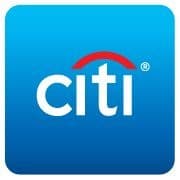 According to Citi, T4I provides public sector entities with access to tech innovators and their ideas on how to increase transparency and efficiency. It will also offer support and infrastructure that tech innovators need to tailor new technology solutions for the market. Those selected for the initiative will enroll in a virtual accelerator program, which will provide mentoring, curriculum and infrastructure support to help them enhance their submissions. Finalists will showcase their solutions at one of six demo days in cities around the world, which includes Buenos Aires, Dublin, Hyderabad, Mexico City and Singapore in May and June.
Julie Monaco, Global Head of the Public Sector Group in Citi's Corporate and Investment Banking division, stated:
"We are proud to launch the Citi Tech for Integrity Challenge. By supporting open innovation and providing innovators with the tools they need to develop ideas, we hope to help solve some of the biggest challenges that the public sector faces."
Mary Tafuri, Director, IBM Developer Technology & Advocacy, also commented:
"IBM is excited to work with Citi, its allies and innovators around the world to leverage our technology and expertise, We look forward to helping the public sector use cognitive, cloud and Blockchain technologies to drive innovation and increase efficiencies and transparency that will benefit citizens everywhere."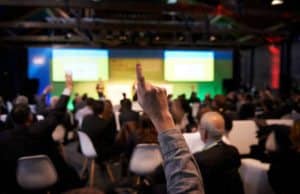 Aditya Khurjekar, CEO and founder, Let's Talk Payments, noted:
"The LTP team looks forward to raising awareness about T4I among our global FinTech audience, especially with MEDICI, the industry's knowledge network, which will help all startup applicants put their best foot forward as they compete in this complex ecosystem."
Jay Collins, Vice Chairman of Corporate and Investment Banking at Citi, added:
"By harnessing new technologies through open innovation and applying them to integrity issues, we will facilitate solutions that will increase transparency and support the fight against corruption. We hope that this challenge will not only change the integrity paradigm, but demonstrate the power of scaled global public-private partnerships."
T4I will accept applications until March 6th. The program will run from March to April when finalists will be selected to participate in Demo Days.