On Wednesday, the Center for Financial Services Innovation (CFSI) announced it has partnered with JPMorgan Chase to launch a virtual fintech lab, the Financial Solutions Lab (FinLab), as a way to help the financial health of overlooked populations, which includes low-income women, aging and disabled populations. This is the duo's third annual $3 million challenge.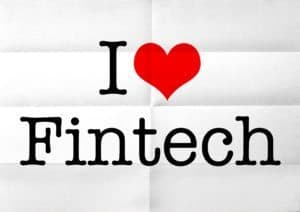 According to the organizations, the FinLab will provide each winning organization with $250,000 in capital and support from FinLab operating partners, IDEO.ORG and ideas42. It will also give strategic guidance from its advisory council and resources from founding partners of CFSI and JPMorgan Chase. While sharing more details about the lab, Ryan Falvey, Managing Director at CFSI, stated:
"The consumer impact of FinLab companies to date has been really astounding. The 18 organizations supported by the lab so far have cumulatively grown to help more than one million Americans improve their financial health — 10 times the consumer base they served before joining the lab. First year Lab winner Digit, for example, has helped clients save more than $350 million. And EARN, part of the lab's second class, found that 83 percent of its clients develop a habit of savings, with low-income households saving an average of $558 over six months. We expect this level of impact to continue with the next class of FinLab innovators."
Colleen Briggs, Executive Director of Community Innovation at JPMorgan Chase, also noted:
"Technology can help us reach overlooked populations with more affordable and convenient financial products and services that can promote financial health. But to unlock this potential, we want to see more innovators who understand these communities and are designing solutions that meet their needs and preferences."
FinLab applications are currently open. There are two rounds for this year's challenge and the deadlines are set for March 16th and April 27th. Winners will be announced at the EMERGE Forum 2017, June 15th-17th in Austin, Texas.