Last Wednesday, a man named Adam Purinton opened fire at Austin's Bar and Grill in a Kansas City Suburb. Purinton reportedly yelled, "Get out of my country" at two 32-year-old men Srinivas Kuchibhotla and Alok Madasani before opening fire. Kuchibhotla was killed, Madasani was injured and a third man, Ian Grillot, was shot while attempting to intervene.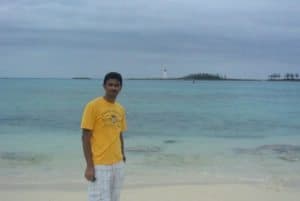 Following the devastating incident, supporters of Kuchibhotla, Madasani, and Grillot launched crowdfunding campaign on GoFundMe. Within a matter of days, the initiatives have secured over $1 million altogether for the three men. 
Madasani/Kuchibhotla Relief Fund has raised more than $92,000 out of its $100,000 goal from over 2,500 supporters. Its description reads:
"Alok Madasani and Srinivas Kuchibhotla, both employees at Garmin, were enjoying their evening at a local sports bar in Olathe, KS when they were confronted with racist, bigoted remarks and ultimately shot as part of what appears to have been a vicious hate crime. Sadly, Kuchibhotla was fatally wounded and Madasani was critically injured. Madasani will likely face extensive medical bills and the family of Kuchibhotla will now have to deal with the death of their beloved son, both financially and emotionally. Let's send a message that we will support those who are targeted — and stand against all who wish to spread hate — by raising funds to help the victims of this horrendous act of senseless violence."
Ian's Road to Recovery, which was launched by his sisters, surpassed its $300,000 funding target and has so far secured over $400,000 from more than 10,600 backers. The campaign reads:
"February 22nd, Wednesday night- Ian found himself in the wrong place trying to be a helping hand. Ian stood up for two people being mistreated by a man who was in the wrong. Said man left and later returned to Austins Bar and Grill to open fire. Ian thought all rounds were done and tried to go after the man. This resulted in Ian being shot. He's going to have a lengthy recovery road and is already worried about how he will afford it which is the last thing he needs. Please help him to not worry about these bills."
Srinu's Family/Recovery Support has raised more than $650,000 and had an original funding target of $150,000. The campaign states:
"On February 22nd 2017,  an intoxicated man hurling racial slurs opened fire inside a packed Kansas bar killing our dearest friend Srinivas Kuchibhotla. Srini was the kindest person you would meet, full of love, care and compassion for everyone. He never uttered a word of hatred, a simple gossip, or a careless comment. He was brilliant, well mannered and simply an outstanding human being. His wife Sunayana and his family are now faced with incredible grief and a multitude of expenses.  We've set up this fund to help them with  the funeral expenses and other ongoing grief / recovery support costs. This includes the very expensive process of  carrying his mortal remains back to India, so his parents can say goodbye one last time to their beloved son.Any and all contributions are greatly appreciated."
Have a crowdfunding offering you'd like to share? Submit an offering for consideration using our Submit a Tip form and we may share it on our site!