---
CBRC Releases "Guideline" to Regulate Funds Custody of Online Lending Platforms
On February 23rd, the China Banking Regulatory Commission(CBRC)released new guidelines to regulate funds custody of online lending platforms. According to the guidelines, online lending platforms and banks must follow the regulation to restructure their funds custody procedure within 6 months. As for the platforms which are unable to rectify within the required time, government will enforce them to make corrections based on relevant regulations.
As of January 20, 2017, there were 188 online lending platforms that have signed the funds custody agreement with banks, which occupies 8% of all platforms in China. However, only 99 platforms have actually finished the custody process, which accounted for 4% of the total number of platforms. (Source: The Paper)
P2P Lending Platform China Rapid Finance Will List in US This Year.
P2P online lending platform China Rapid Finance has been reported to hold an IPO in the US later this year with the aim to raise at least $100 million.

China Rapid Finance was founded in 2001, and started online lending business since 2011. By the end of 2016, the company has provided loans to more than 50 million users through its mobile application.
Last November, China Rapid Finance secured a $20 million investment and was valued at $1 billion. So far, Morgan Stanley, Citibank and Jefferies have announced to support the listing, and they are still talking over with China Rapid Finance towards the details. The company may choose to list on the New York Stock Exchange (NYSE).
(Source: Sina Tech)
Baidu Financial Becomes the New Growth Point of Baidu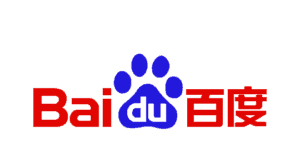 Last week, Baidu released its fourth quarter earnings report of 2016-the net profit was ¥4.129 billion ($594.7 million) which fell 83% compared with a year ago. However, the rapid growth of Baidu's mobile business contributed to the development of its credit and wealth management product. The report showed that Baidu Financial has become a new growth point of Baidu. (Source: Yidian Finance)
JD Finance is about to Complete Privatization with a Valuation of ¥50 Billion.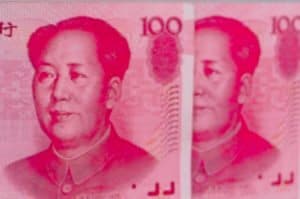 JD Financial, the financial service arm recently split from JD.com, announced that it would finish its privatization in the near term with a valuation of ¥50 billion.
Founded in October 2013, JD Financial received ¥6.65 billion investment in January 2016 led by Sequoia Capital, Castrol and China Taiping Investment with an A-round valuation of ¥46.65 billion. At present, JD Financial provides a series of products which refers to supply chain finance, consumer finance, wealth management, rural finance, payment, crowdfunding, insurance and securities.
The privatization of JD Financial was interpreted as its first step to be listed in China, especially the A-share market. But before that, JD Financial will conduct at least one round of financing. (Source: CNSTOCK)
China Blockchain Applied Research Center Established in Shanghai
On February 25rd, China Blockchain Applied Research Center was officially launched in Shanghai.
Initiated by China Fintech Museum, the center has already set branches in Beijing, Zhejiang and Shanghai and one to be opened in Shenzhen. It is a non-governmental and non-profit neutral institution. Equipped with a consultation committee composed of industry veterans, a board of directors and a professional research team, the center is aimed to accelerate the practical application and development of blockchain in China and make further support with talents and intelligence. (Source: The Paper)
---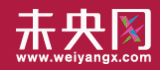 WeiyangX is the most influential website focusing on fintech in China. The site covers the latest news, industry data analysis, business practices, and in-depth fintech cases in fintech. WeiyangX is incubated by Fintech Lab. Founded by Tsinghua University's People's Bank of China (PBC) School of Finance in 2012, the Fintech Lab is the first and leading research entity dedicated to leading best practices, promoting interdisciplinary innovation, and encouraging entrepreneurship in the field of fintech through scientific research and innovative project incubation.

Sponsored