Mogo Finance Technology Inc. (TSX:MOGO), a Canadian fintech company, announced on Friday it has been approved to trade on the OTCQX under MOGOF.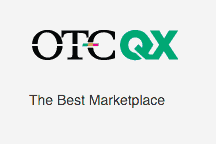 Speaking about the financial milestone, Greg Feller, President and CFO of Mogo, stated:
"The U.S. is the world's largest capital market and has a vibrant and growing fintech ecosystem. Trading on the OTCQX is expected to make Mogo's shares more accessible and visible to prospective U.S. investors."
Feller also noted:
"We are excited to join OTCQX which we expect will increase accessibility and flexibility for U.S. investors to discover and trade in Mogo's shares."
Mogo explained it focuses on building the best digital banking experience in Canada, with products designed to help consumers get in control of their financial health.