Marketplace lender, LendingHome, announced on Thursday it has launched its next-generation one-stop online mortgage that is designed specifically for the needs of first-time homebuyers. The online lender claims that its online mortgage is the first to prioritize the customer experience by putting control over the process into the hands of the homebuyer.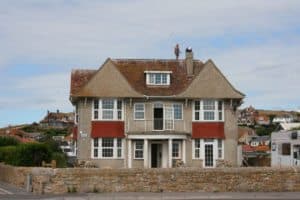 According to LendingHome, homebuyers that are using its one-stop online mortgage tool may now choose and lock down the right mortgage for their needs online. They can apply through an interactive application that gives tips and feedback as they go, keep real-time track of their progress with a personalized milestone timeline, trade points and lock their rate online before the market changes, and easily share their loan status with their real estate agent with the click of a button. First-time homebuyers will also get everything they need, such as educational articles, advice, and tools, in one spot online to successfully buy their first home with step-by-step guidance through the mortgage process.
Matt Humphrey, LendingHome's co-founder and CEO, stated:
"The home financing process is daunting for just about anyone. But it can be particularly frustrating for this next wave of first-time homebuyers who expect everything to be done seamlessly online and often don't know what to expect or prepare for in the process. What's more, even other online mortgage processes often quickly lead to endless back-and-forth emails and phone calls with lenders, and confusion over if and when they'll be able to get their loan. Getting a mortgage shouldn't be this way. With the power of our technology, we designed the next-generation digital mortage specifically for the needs of digital natives so that they feel confident and in control when financing their first home."
LendingHome added that the home financing solution is currently available to homebuyers in Arizona, California, Colorado, Florida, Georgia, Nevada, Oregon, Texas, Washington, with more states to be added in the coming months.