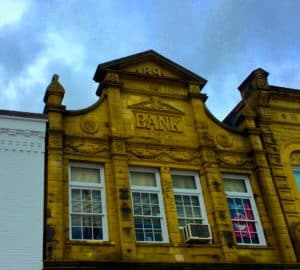 The Subcommittee on Financial Institutions, part of the House Financial Services Committee, has scheduled a hearing on the state of bank lending in the US. The hearing will take place at 2PM Tuesday, March 28th. Typically these hearings are live-streamed on the HFSC website.
The panel will include the following witnesses;
Mr. Scott Heitkamp, President and Chief Executive Officer, ValueBank Texas, on behalf of the Independent Community Bankers of America
Ms. Holly Wade, Director, Research and Policy Analysis, National Federation of Independent Businesses
Mr. David Motley, President, Colonial Companies, on behalf of the Mortgage Bankers Association
Mr. Michael Calhoun, President, Center for Responsible Lending
The Hearing is based on the premise that lending has declined dramatically due to punitive laws such as Dodd-Frank. Legislation like Dodd-Frank, while perhaps well-intentioned, has cost the economy billions of dollars and acts like a tax on the population.
The Hearing memo states:
"In the more than six years after Dodd-Frank, small bank lending has been nearly 80 percent below large bank lending.1 The hearing will examine recent trends in lending and how the current regulatory climate impacts the availability of credit for consumers and small businesses."
What is missing from this hearing, is the participation of online lenders. All lending is quickly moving online and many banks are not well positioned to take advantage of this phenomena. It would help the HFSC to incorporate lenders like Funding Circle or Lending Club. There are plenty others to choose from.