Chinese marketplace lending platform Yirendai (NYSE: YRD) announced on Thursday it has entered into an agreement of intent with the Beijing branch of PICC Property and Casualty Company Limited (PICC P&C).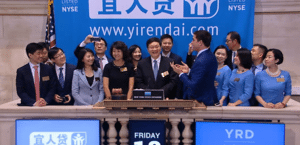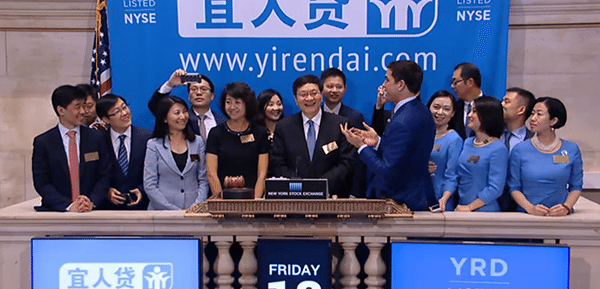 Yirendai reported that under this new agreement, PICC P&C would provide Yirendai with a performance bond for certain loans facilitated through the online marketplace. PICC P&C will also reimburse lenders within the agreed scope should any losses incur due to the Company's failure to perform adequate due diligence during the credit underwriting process. Yihan Fang, CEO of Yirendai, stated:
"We are pleased to begin working with PICC P&C on performance bond. We believe a strong alliance between our two industry-leading companies will enable us to provide higher quality products and services to our customers to better serve the large demand for personal finance."
The agreement news comes less than two weeks after Yirendai announced its unaudited financial results for the quarter and full year ended December 31, 2016. The company revealed that in 2016's fourth quarter, it facilitated 194,505 investors with total investment of RMB 7,806.9 million (approximately US$1,124.4 million), 100% of which was facilitated via its online platform and 85.0% of which was facilitated through its mobile application. Total net revenue in Q4 was RMB 1,071.1 million (US$154.3 million), up by 137% from the same period in 2015; net income was RMB 379.8 million (US$54.7 million), representing an increase of 356% from the same period in 2015.
Yirendai also noted that for the full year of 2016 it had originated RMB 20,277.9 million (US$2,920.6 million) of loans to 321,019 qualified individual borrowers on its online platform, representing a 112% year-over-year growth. Yirendai said that 57% of the borrowers were acquired from online channels and 38% of the loan volume originated from online channels and 97.8% of the online volume was facilitated through the Yirendai mobile application.