FinTech Sandbox, a Boston-based nonprofit providing fintech startups free access to data and infrastructure to accelerate product development, announced on Wednesday details about Demo Day 4.0, which is described as a series of events highlighting innovative solutions built by Sandbox participants. The event will take place at Fidelity Investments in Boston on April 20th and a  private innovation tour/Sandbox alumni reception will follow on April 21st.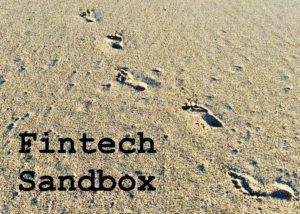 While sharing details about Demo Day 4.0, the organization stated:
"With over $1.08 billion invested in Blockchain and half a billion more invested in payments products, all eyes are on FinTech. But the FinTech opportunity expands beyond these current spotlight stealers. FinTech Sandbox residents apply emerging technologies to develop solutions that span today's financial services industry, including solutions that use virtual reality to visualize the capital markets, that leverage big data to develop alternative lending strategies, and that use machine learning and satellite imagery to extract financial insights. This event provides a unique chance to experience the next wave of products redefining financial services."
Jean Donnelly, Executive Director at FinTech Sandbox, also commented:
"FinTech Sandbox Demo Days provide residents a platform to demonstrate the possibilities of their product to an audience of potential customers who would actually use the technology. With every event, we focus on creating collisions within the financial services industry to encourage collaboration between startups and incumbents."
Demo Day will feature presentations from seven chief executives that will showcase the solutions their companies have developed with free access to data:
Alpaca: Currently building AI and Database technology for financial trading, and one of CBInsights' "41 Startups Bringing AI To Fintech." AlpacaScan provides a truly mobile-first trade idea discovery experience to the millennial generation. (San Francisco)
Elsen: FinTech Sandbox alumni returns to the stage to showcase their progress and early successes. Elsen's quantum-computing based "Platform as a Service" enables anyone to harness vast quantities of data to make better decisions and quickly solve the most complex problems. (Boston)
FutureFuel: Offers a best-in-breed SaaS platform empowering employers to "turn on" student debt repayment as a new employee benefit — enterprise-wide and/or for special employee populations. (Boston)
Stessa: Helps property owners make informed decisions about their investments by bringing together all relevant data in one place, in real-time. (San Francisco)
TellusLabs: Combines decades of satellite imagery with a machine learning platform to answer critical, time-sensitive economic and environmental questions. (Boston)
Vetr: Mobilizing the investor community to more accurately predict future stock prices in order to help people make better investment decisions. (New York)
Virtual Cove: Encourages users to engage their brains by transforming data into virtual reality. This results in 35-500x faster time-to-insight when compared with visualization approaches limited by flat screen displays. (Boston)
Featured alumni speakers will include Adam Broun, Chief Operating Officer at Boston-based Kensho, who will share insights on building a fintech analytics startup.