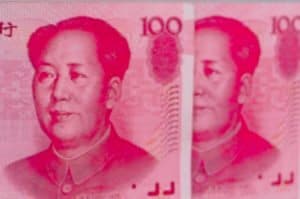 In a series of reports, ChinaNews is pointing to the increasing scrutiny of the Chinese government regarding financial fraud and over-all malpractice. In March there was the case of the "first and high profile" peer to peer lending fraud case where 41 people associated with Baiyin Wealth Co. were jailed. Earlier this month, Xian Yan, the Chairman of P2P Financial Information Service Company,  was hit with a record $503 million fine for stock market manipulation.
Now the China Banking Regulatory Commission has published measures to address risks in the financial and banking sectors. According to ChinaNews, CBRC highlighted 10 areas for improving risk control in both traditional and internet finance – which includes peer to peer lending.
Las week, Chinese Premier Li Keqiang said the financial sector was vulnerable to risks such as bad assets, shadow banking and internet finance. He apparently pointed to the frequent illegal and corrupt activities occurring across the sector.  The report said;
"To put the market in order, the premier urged for efforts to crack down on bank violations on giving credit, insider trading in securities market and fraud of insurance companies, as well as to relentlessly punish internal supervisors and company managers who collude with major players in the market and steal and sell confidential information."
The same report said that in Q1 2017, Chinese authorities delivered 485 administrative penalties. Additionally, 197 people were held for "banking irregularities".
All of this is taking place with the back-drop of Xian Junbo, Chairman of China Insurance Regulatory Commission (CIRC), being placed under investigation for "disciplinary violations." He will be the most senior government financial regulator to be investigated in several years. Xian Junbo's name has been removed from the CIRC website.
Guo Shuqing, Chairman of the CBRC recently said that financial supervision and regulation needs to keep up with the rapid changes taking place in the financial sector. Regulators have apparently given "priority to supervision innovation" as they look to both use Fintech and big data to better regulate finance while fostering its growth.
Last month, Premier Li was said to be highly confident in the countries financial stability and downplayed any possibility of systemic risk;
"the country has plenty of policy options at its disposal," said Li. "China's budget deficit to GDP ratio stands below 3 percent, the capital adequacy ratio of commercial banks is 13 percent and their provision coverage ratio is at 176 percent, all above the international standards for financial security."
On the same day, China's top anti-graft authority announced that Xiang Junbo, chairman of the China Insurance Regulatory Commission, was being investigated for suspected serious violation of the code of conduct of the Communist Party of China.

Sponsored Links by DQ Promote