DeClout (SGX:5UZ) has launched a new incubator program designed to help local Fintech startups. Announced today, the program has been launched via its wholly-owned subsidiary, DeClout Investments Pte. Ltd. Under its incubation program DeClout will mentor early-stage startups and help them in product development, proof-of-concept, commercialisation and future fundraising. DeClout will be engaging startups in Fintech, cybersecurity, data analytics and smart logistics as these areas are key ICT market niches with potential for disruptive innovation. SPRING Singapore, an agency under the Ministry of Trade and Industry, was supporting the new incubator.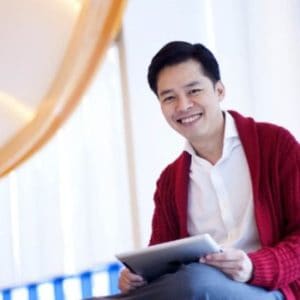 Vesmond Wong, Chairman and Group Chief Executive Officer of DeClout, said their were honored to be grooming local Fintech and ICT starups.
"We will continue to help entrepreneurs in their startup journey. Having walked the path of an entrepreneur ourselves, we are committed to imparting our knowledge and expertise to the next generation in Singapore."
Ted Tan, Deputy Chief Executive of SPRING Singapore, added they were happy to support the new DeClout incubation program.
"This is aligned with SPRING's aim to encourage more corporations to take the lead in aiding the growth of startups in Singapore," said Tan. "With DeClout's track record of successfully scaling businesses into global players, we look forward to its progressive role in enhancing our startup ecosystem."
DeClout will be supported under SPRING Singapore's Startup SG Accelerator scheme. As part of Startup SG, DeClout will be another node in the Singapore startup ecosystem that marks Singapore as a destination for developing innovative ideas and scaling up startups. This builds on the momentum from the S$10 million venture capital fund committed by NRF in May 2016 to co-invest with DeClout in ICT startups in Singapore. The support received was described as exemplifing the Group's unique position as a next-generation business accelerator in Singapore.
DeClout currently operates two core business segments: IT Infrastructure Sales and Services and Vertical Domain Clouds – out of Singapore, Malaysia, Indonesia, Thailand, Myanmar, India, Kenya, the United States ("US"), the United Kingdom ("UK") and the People's Republic of China.