Deloitte announced on Tuesday it is teaming up with Personetics to host AI and Chatbot boot camps for financial services in Warsaw and Paris. Both events will be taking place in next week, with the Warsaw event on May 16th and the Paris event on May 18th.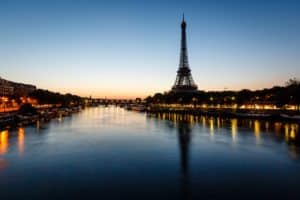 According to the companies, the boot camp sessions are designed to help financial services executives get up to speed on emerging best practices for AI and chatbots and follow a practical roadmap for deploying these technologies in alignment with the financial institution's digital strategy. Topics covered in the boot camps include:
AI and chatbot use cases and business drivers
Enabling conversational self-service
Delivering predictive insights
Lessons learned from early implementations
Implementation roadmap
Speaking about the events, Alon Shem-Tov, executive director of business development at Personetics, stated:
"Cognitive applications incorporating AI and conversational technologies hold a great promise for financial services providers that are looking for new ways to engage with customer in the digital era. We are excited to hold these boot camp sessions in collaboration with a leader in the digital space such as Deloitte."
Meirav Hickry, partner and leader of financial services technology solutions at Deloitte Israel, added:
"These educational sessions will give attendees the benefit of combining Deloitte's strategic market knowledge and implementation methodologies with Personetics' technology expertise and financial domain proficiency."
Attendance is free for qualified executives employed by financial institutions.