The National Crowdfunding Association of Canada has announced the launch of its third Alternative Finance Crowdfunding Survey in Canada for platforms, investors and companies as part of its annual exercise in providing Canadian benchmarks on market size, volume, market activity, platform characteristics, jobs, and key stakeholder sentiments.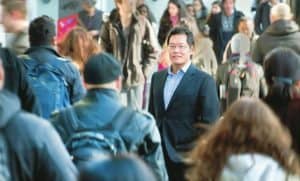 Crowdfunding leverages tech, the internet and digital marketing to streamline the process of raising capital from a full stack of investors while filling an under-serviced funding gap in venture markets.  As technologies, markets and models continue to evolve in alternative finance and fintech crowdfunding markets globally, everyone from policy makers to portal operators and industry participants to economic development agencies have a need to better understand the emerging landscape that is on its way to being an integral part of raising up to $5M of capital online to launch, grow, and commercialize ventures.
Last year, NCFA published the first comprehensive set of industry-led research, 2016 Alternative Finance Crowdfunding in Canada, which benchmarked industry growth at 48% from 2013-2015 and predicted the 2016 market volume to be $190 million.
This year in 2017 in addition to its annual Canadian platform survey, NCFA is  expanding the scope of the survey to capture both investor and company sentiment which will provide a richer view of perspectives and help identify key insights and challenges relevant to market development and participation.  To take the survey now, click here.

Who can take the survey?

1.ALTERNATIVE FINANCE ONLINE FUNDING PLATFORMS (i.e. Canadian equity, debt, P2P marketplace lending, reward / perk, donation, revenue sharing (royalties), crowdsales and new fintech models)

2.COMPANIES (i.e. Startups and Scale-ups interested in raising up to $5M of capital to launch of grow their venture)

3. INVESTORS (i.e. Retail, accredited, VCs, PE, family offices, funding groups)

The survey remains open until  June 30, 2017.

Sponsored Links by DQ Promote