On Thursday, fintech firm FIS (NYSE: FIS), with The Venture Center, announced ten startups have been selected to participate in the 2017 VC FinTech Accelerator program.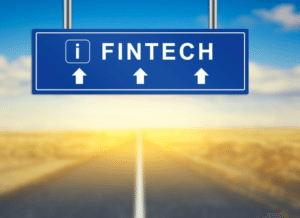 The selected companies will notably participate in a 12-week program that is designed to accelerate the development of their financial innovations. Each company will receive in-depth mentoring and training from FIS and The Venture Center as well as a monetary investment. FIS and The Venture Center revealed that the 2017 program received 295 applications from various fintech firms across the U.S. and 39 other countries. The ten chosen startups are:
Alpharank: San Francisco, CA
Alto IRA: Nashville, TN.
Bond.ai: New York City, NY
eGiftify: Little Rock, AR.
Hedge Hog: Detroit, MI
Plinqit: Ann Arbor, Michigan
Omnetrium: Chicago, IL
Quotanda: Mexico City
WalletFi: Chapel Hill, N.C.
Xplanr: New York City, NY
Gary Norcross, FIS president and CEO, stated:
"FIS has always been about applying advanced technology to the real-world challenges facing our clients. This program is a great example of how we are harnessing the spirit of entrepreneurship with the power of applied innovation to bring breakthrough products and services to our clients. Together with the state of Arkansas and The Venture Center, we are helping to develop and foster innovations that will make a difference for financial institutions around the world."
Lee Watson, The Venture Center CEO, also commented:
"We are excited to continue this collaboration with FIS to facilitate the development and potential growth of these companies. Together, we provide FinTech startups with proven go-to-market training, C-suite level mentorship and access to top financial institutions."
FIS and The Venture Center added that the 2017 program would finish with a Demo Day on July 26th at the Clinton Presidential Library, where leaders from each of the participating firms will showcase their innovations to potential investors, regional/ local community leaders, and successful entrepreneurs.