Qupital, an online invoice discounting exchange, has received $2 million in seed funding led by Alibaba Entrepreneurs Fund and MindWorks Ventures. Several other VCs participated including DRL Capital and Aria Group. Alibaba Entrepreneurs Fund is a not-for-profit initiative launched by Alibaba Group in 2015 to help Hong Kong and Taiwan-based entrepreneurs.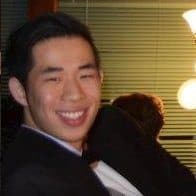 Qupital, based in Hong Kong, was founded in March 2016 by Andy Chan, a Brown University alumnus, and Winston Wong, a Hong Kong University of Science and Technology alumnus, to provide an efficient SME financing solution. Qupital says that over 25% of Hong Kong's 300,000+ SMEs do not have sufficient access to working capital.
"We began our journey together in Hong Kong when we noticed that there were many businesses here that had cash locked up in unpaid invoices while being underserved by traditional lenders with slow and cumbersome processes," said Chan.
Qupital wants to provide a service to Asia's reported $200 billion SME financing gap by allowing clients to turn their accounts receivables into cash. The accounts receivables market in China is said to be more than USD 3 trillion annually.
"Qupital's vision is to help inject liquidity into the market, reducing SMEs cost of financing and enabling professional investors access to an entirely new asset class of accounts receivables," explained Wong. "At the same time, we are excited about the opportunity to work with Alibaba to reach a brand-new audience of businesses, both in Hong Kong and regionally."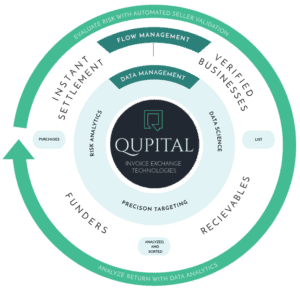 Today, Qupital serves a wide range of SMEs in the export, manufacturing, and distribution sectors. The company is actively approaching hedge funds, family offices and other professional investors to fund the invoices.
David Chang, managing partner at MindWorks Ventures which is a Hong Kong-based regional venture capital firm, called Qupital a textbook example of how the internet can optimize a traditional sector of finance.
 "There is a large financing gap in Asia for underserved SMEs, and we look forward to Qupital becoming the dominant player for this market," Chang said.
Sponsored Links by DQ Promote