Financial Technology Becomes a New Spotlight of the Belt and Road Initiative
Belt and Road Forum for International Cooperation, also known as the Belt and Road Initiative, was held in Beijing on May 14-15.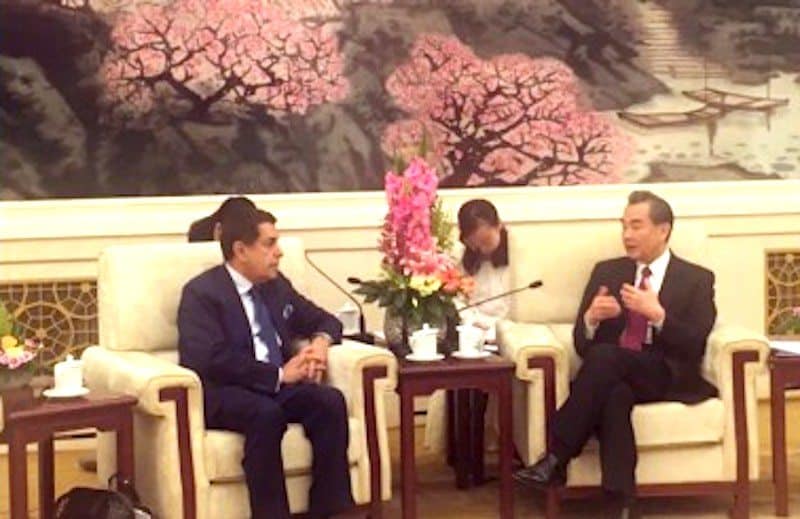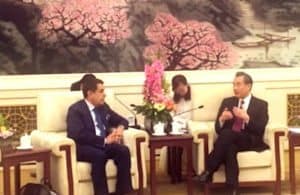 President Xi Jinping highlighted the role that financial technology has played in promoting the economic growth of the country. He said that China aims to build a digital silk road as it identifies innovation as the driving force to pursue the Belt and Road Initiative. As the Belt and Road Initiative is set to push overseas investments to new heights, China will focus on frontier areas such as digital economy, AI, nanotechnology and quantum computing and establish smart platforms using the technologies to facilitate trade and investment.
Christine Lagarde, managing director of the International Monetary Fund (IMF), delivered a speech in the sub-forum Financial Connectivity that the IMF can provide policy advice, financial support as well as capacity building for the Belt and Road Initiative. Moreover, she emphasized that Fintech will promote greater inclusiveness and stronger economic cooperation for the whole world, and she encouraged Fintech startups to scale up and innovate new approaches as mobile banking to pursue the Belt and Road Initiative.
In the forum, United Nations Development Program released "The 2017 Report on the Sustainable Development of Chinese Enterprises Overseas". The report consists of a survey of 543 Chinese enterprises operating in the Belt and Road regions, interviews to 38 stakeholder representatives, and a collection of 18 case studies of Chinese invested overseas projects. It indicates that Chinese Fintech enterprises "gone global" have become the core pillar for implementing the Belt and Road Initiative as well as realizing the 2030 Agenda in their host communities. (Source: xinhuanet)
China and United States Deal Eases Access to Financial Service Market
On the heels of the historic meeting between China's President Xi Jinping and U.S. President Trump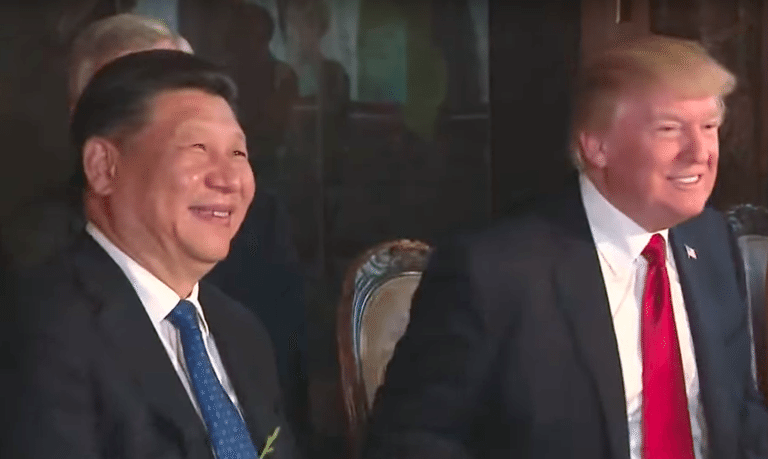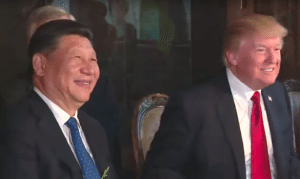 , the two sides announced a schedule for bilateral trade negotiations between the U.S. and China.
On May 12, the State Council Information Office of China announced that China has reached a series of agreements with U.S. related to agriculture, investment, energy and especially in financial service area.
Key points of the Initial Agreements of the China – US Economic Cooperation 100-Day Plan in financial service area:
By July 16, 2017, China is to allow wholly foreign-owned financial services firms to provide credit rating services in China, and to begin the licensing process for credit investigation.

The People's Bank of China and The U.S. Commodity Futures Trading Commission (CFTC) are to work towards a Memorandum of Understanding (MOU) concerning the cooperation and the exchange of information related to the oversight of cross-border clearing organizations.

By July 16, 2017, China is to issue further necessary guidelines and allow wholly U.S.-owned suppliers of electronic payment services (EPS) to begin the licensing process.
(Source: scio.gov)
Alibaba's Ant Financial to Postpone IPO until 2018 at earliest
The hotly anticipated initial public offering of Alibaba's finance arm, Ant Financial, has reportedly been delayed until at least the end of 2018 because of the need to secure regulatory approval and to focus on building the business.
Ant Financial is best-known for its Alipay mobile payment platform. It was valued at about USD 60 billion following a funding round in April 2016, more than twice that ascribed to Snap, the vanishing photo app, after its IPO in March.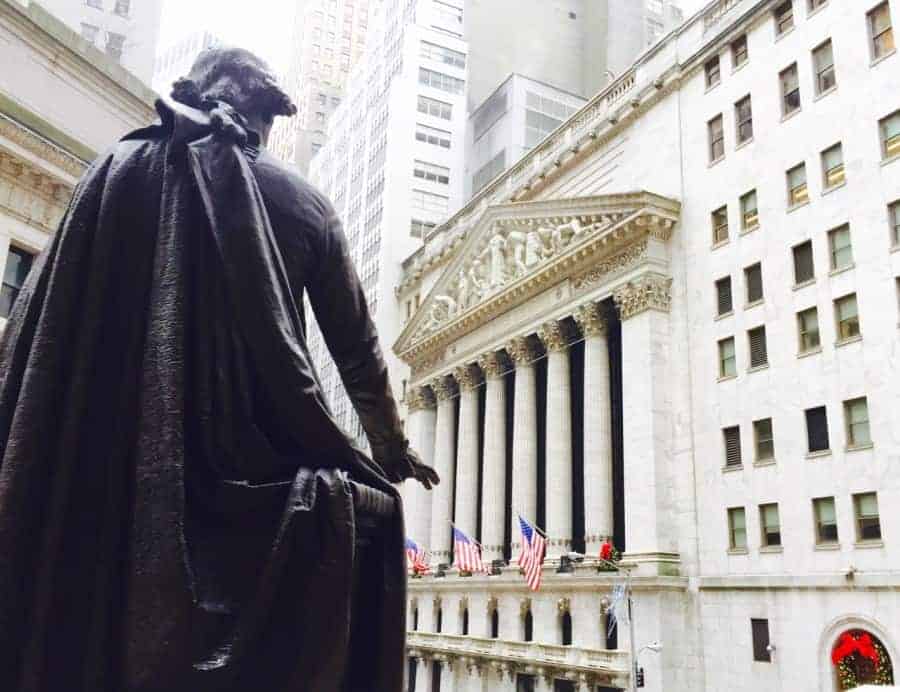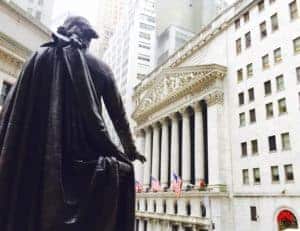 Ant Financial said it has no IPO timetable or location decision as of now. In the meantime, the company is busily stitching up and bedding down deals. Alibaba and Ant Financial in March agreed to invest USD 177 million for a controlling stake in the – unit of Indian tech group Paytm. It also plowed USD 200 million into Kakao Pay, a financial services arm of South Korean messaging app Kakao.
In addition to online payments, Ant Financial now offers financial services like insurance, credit scoring, loans and money management services. It enjoys 450 million daily users, and boasts a USD60 billion valuation as of its latest funding round this spring. (Source: FTChinese)
Alipay to Use Facial Recognition for Pension Authentication
E-commerce giant Alibaba Group and affiliated online payment service Alipay are aiming to use facial recognition technology to help retirees simplify pension authentication. Shenzhen is chosen to be the first pilot city.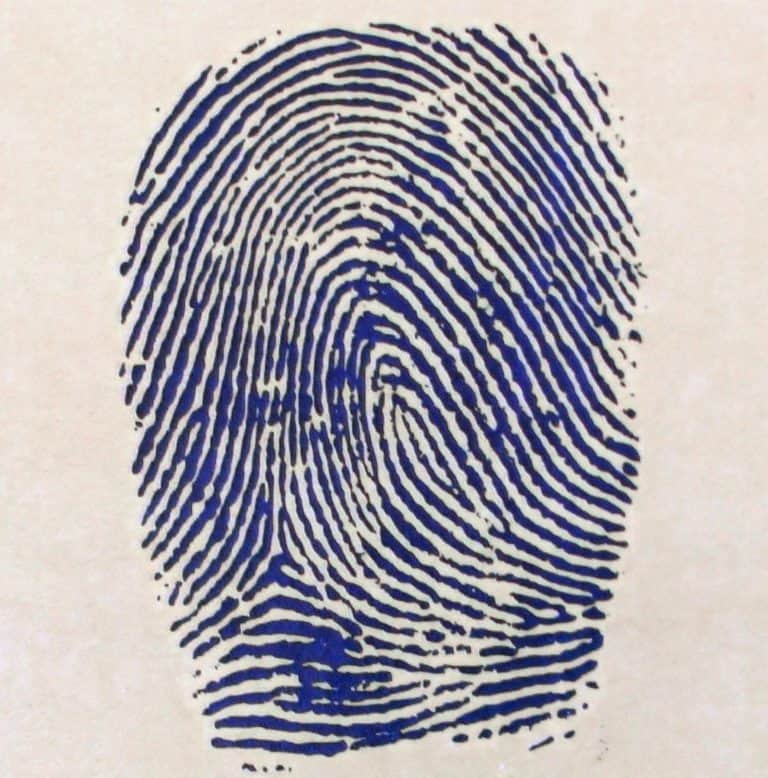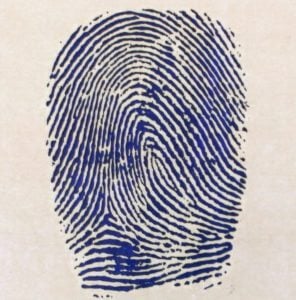 There are more than 260 thousand retirees in Shenzhen, and they must go to the local government to conduct fingerprint verification for pension authentication, according to the present regulation. With Alipay and Human Resources and Social Security Bureau of Shenzhen jointly launching facial recognition function, the retirees will be able to log in Alipay and authenticate for pensions everywhere, and the whole process should take no more than 10 minutes.
Since 2015, Alipay has developed the face recognition technology called"Smile To Pay" for Alipay online payment service and Alipay Wallet. Additionally, considering authentication techniques, the company earlier integrated Touch ID and it also supports fingerprint verification for Android devices. The service now handles more than 80 million transactions per day, and is boasting over 400 million registered users and over 190 million downloads of its wallet app. (Source: ifeng)
China's Central Bank sets up Fintech Committee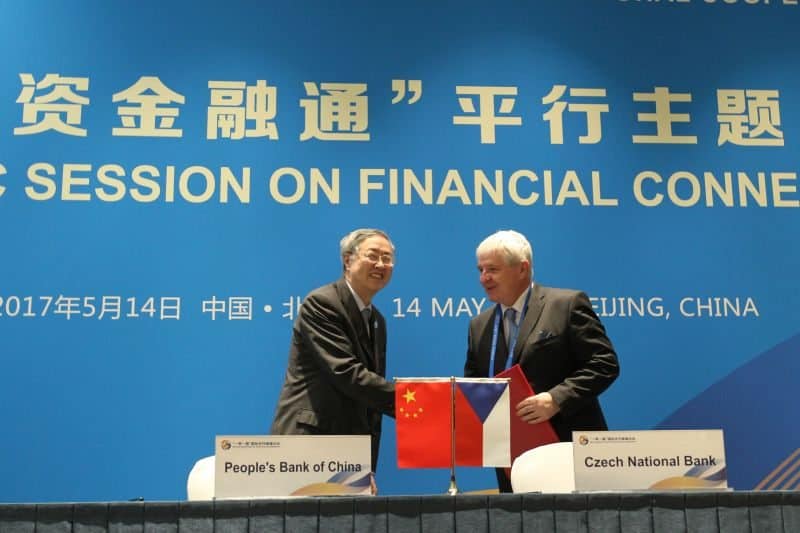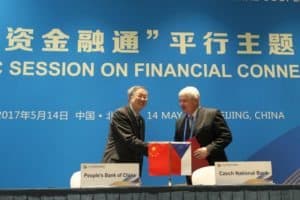 The Peoples Bank of China (PBOC), the country's central bank, announced that it has set up a Fintech committee to enhance research, planning and coordination of work on financial technology.
According to the central bank, Fintech, or technology-driven financial innovation, has both injected vitalities into financial development and brought new challenges to financial security, and the purpose of the new Fintech committee is to organize in-depth research into the influence of Fintech development on areas including monetary policy, financial markets, stability and payment clearance.
The new body will devise a management mechanism for Fintech innovation to handle relations between security and development and guide the proper use of new technology in the financial field. Moreover, the central bank will increase the use of regulatory technology, or Regtech, to boost its capabilities in identifying, preventing and dissolving financial risks, including both cross-sector and cross-market risks, with technology such as big data, artificial intelligence and cloud computing.
In last November, PBOC did sign a Fintech co-operation agreement with the UK's Financial Conduct Authority to share information on promoting innovation in financial services. (Source: pbc.gov)
China to Strengthen Legislation to Prevent Financial Risks
On May 16, China's banking regulator-China Banking Regulatory Commission (CBRC) -announced that it would bring in new legislation this year to plug regulatory loopholes and step up supervision to guard against financial risks.
Law-making shall strengthen key fields including shareholding entrustment, fund supervision and financial services, according to the China Banking Regulatory Commission. Legislation should be paid more attention to ensuring there will be no systematic financial risk.
The commission plans to complete 46 legislative programs in 2017, covering risk management on bankruptcy and liquidity of commercial banks as well as on cross products services. Meanwhile, research will be made on another 16 programs including microfinance company supervision and trust company liquidity management, according to the commission's work plan.
On April 12, CBRC issued stricter regulations for banks to control credit growth to the country's booming real estate sector, intensifying caution against an over-heated market.
On February 23, it issued the "Guidelines on Online Lending Fund Depository Business" to ensure the healthy development of online lending, and prevent embezzlement risk of P2P online lending funds. (Source: 01caijing)
Changsha-based Happigo Sets Up a New Company to Offer Small Business Loans 
Happigo Home Shopping Co. Ltd., a leading Chinese multichannel e-retailer, announced that the company had the local government approval to build a small loan company.
The new micro-credit company will be named "Happy Tongbao", which has about RMB 300 million in registered capital. It will focus on online micro-credit and expects to start its business in Hunan Province, lending to merchants in desperate need of a loan, then gradually expand to the entire Chinese market. Entrusted loans, bill business, financial advisory and other online business models is said to be covered in its future development.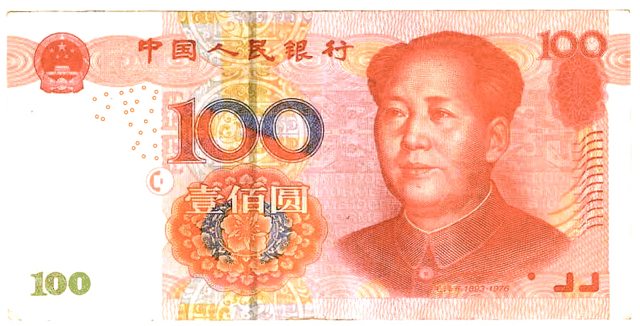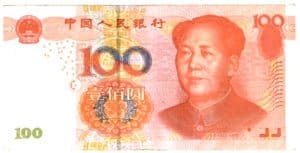 To reduce lending risks, Happigo said it had developed a cloud system for tracking merchants on its online shopping platform to help it keep a record of the business of would-be borrowers' cash flow. In this way, any merchant who uses the system for a period of time can apply for a loan if they have a promising record and the data supports it.
Founded in 2005, Happigo sells such products as electronics and cosmetics through television programs, telephone orders and online. It is also taking several measures to increase its cross-channel sales. The company's television shopping broadcasts show QR codes on the screen and encourage consumers to scan them to place orders via smartphones. (Source: 01caijing)
---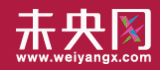 WeiyangX is the most influential website focusing on Fintech in China. The site covers the latest news, industry data analysis, business practices, and in-depth Fintech cases in Fintech. WeiyangX is incubated by Fintech Lab. Founded by Tsinghua University's People's Bank of China (PBC) School of Finance in 2012, the Fintech Lab is the first and leading research entity dedicated to leading best practices, promoting interdisciplinary innovation, and encouraging entrepreneurship in the field of Fintech through scientific research and innovative project incubation.

Sponsored Links by DQ Promote