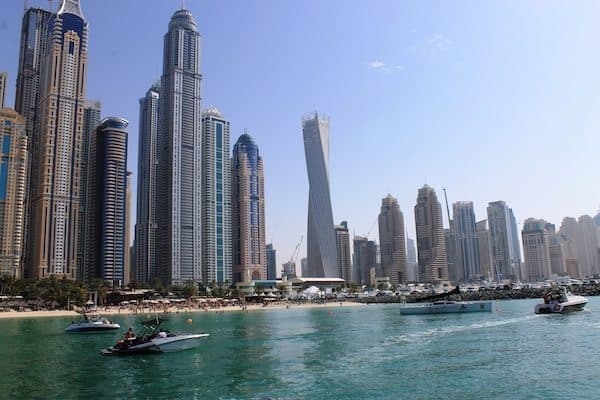 Dubai's pioneering government-backed initiative to implement blockchain technology across the city is now into its third month, and the pilot schemes continue to roll out. The move aims  to secure the city's reputation as a leading Middle Eastern business center. This month Dubai's largest bank, Emirates NBD, announced the introduction of blockchain technology into cheques — Cheque Chain — as an aid to reduce fraud and increase ease of verification, according to the release.
Emirates NBD, a major early investor in blockchain, partnered in February with IBM and other Dubai entities to explore the use of the technology for trade finance and logistics. Trade is Dubai's biggest business, with non-oil foreign trade in the emirate totalling around $348 billion in 2016.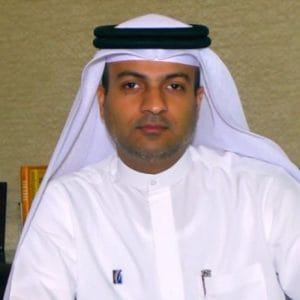 "The aim is to replace paper-based contracts with smart contracts that will help reduce complex documentation for the tracking, shipping and movement of goods," explained Emirates NBD Group CIO Ali Sajwani to The Wall Street Journal.
In April a partnership between the government's Smart Dubai office – the executive arm of strategic overseer The Dubai Future Foundation – and Avanza Solutions, a FinTech consulting and development firm created the payments platform, Cipher, a proprietary blockchain, to be rolled out in all of Smart Dubai's 38 partner government entities, partner financial institutions and departments. Cipher aims to offer the capability of adapting to both public and permissioned blockchain networks via the implementation of smart contracts through the open-source hyperledger and public blockchain Ethereum platforms
Through Smart Dubai, the government is seeking to move of all its government documents, comprising more than 100 million per year, into a blockchain. The goal is to offer government services on interoperable blockchains and create a cohesive ecosystem that could massively increase efficiency.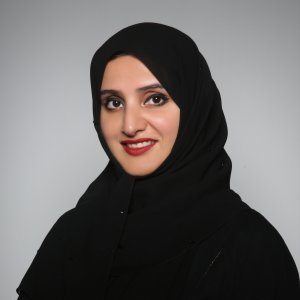 "We want to make Dubai the first blockchain-powered government in the world by 2020," Smart Dubai Director General Aisha Bin Bishr told the Khaleej Times. "It is disruptive for existing systems, but will help us prepare for the future… We have a very clear objective to make Dubai the capital of the blockchain industry."
According to the release, Smart Dubai, the government office tasked with facilitating innovation in the city, launched the citywide effort to implement blockchain technology in March. Smart Dubai's role is to conduct workshops with key government, semi-government and private organizations to determine the services that most benefit from blockchain technology, and also to educate public and private sectors about its potential. Additionally, Smart Dubai plans to create a shared platform, Blockchain as a Service, for Dubai government entities to use in their projects.
The Dubai Blockchain Strategy is developed and executed in partnership with the research organization The Dubai Future Foundation, founder of the Global Blockchain Council, a group that includes 42 government entities and private companies, investigating the best applications in blockchain technologies. The strategy includes, along with improving government efficiency, the additional objectives of industry creation and international leadership.