During a hearing of the Committee on Economic and Monetary Affairs of the European Parliament, Mario Draghi, President of the European Central Bank, addressed the hot topics of Fintech and Blockchain technology (Distributed Ledger Technology or DLT). In prepared remarks, Draghi spoke about the economic outlook for Europe stating that downside risks were diminishing  and the economic upswing has become more "solid." He then merged into the importance of financial innovation, or Fintech, for Europe and the ECB.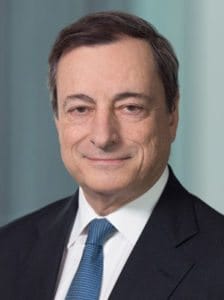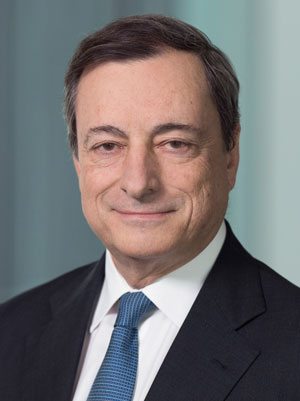 Draghi stated;
"Today, Fintech – the application of new technologies to banking and financial services – is a potentially transformative force. We are closely monitoring its development for several reasons: to better understand its impact, to assess the risks and to adjust the regulatory environment and supervisory approaches where needed; and also to adapt as an institution and support innovation where justified."
Draghi then cited several concrete examples of how Fintech is impacting the ECB and Europe in general.
Draghi said that Blockchain, given the rapid pace of development, requires constant monitoring. Commenting on the potential for fragmentation as European countries take differing approaches, Draghi warned a poorly coordinated approach may increase macro-risk. Specifically, Draghi said there may be "more pronounced risks resulting from the application of new technology such as DLTs to payment, clearing and settlement infrastructures in particular."
While affirming his view that Fintech can provide more efficient and effective services for both individuals and businesses, Draghi cautioned that the rise of alternative finance may open up a host of concerns;
"… the increasing relevance of non-banks and digital innovation in the provision of financial services may also harbour new risks. It is, for instance, essential to assess and adapt the prudential framework to cater for the increased role of non-banks and financial innovation, ensure the existence of a level playing field for both new and existing players and provide supervisors with adequate tools to address new risks. To this end, we are actively involved in ongoing work at both European and international levels."
Draghi verified that the ECB was closely monitoring potential risks from emerging Fintech platforms. His comments were delivered even while overall financial integration in the euro area stalled last year, according to the ECB's annual report on Financial Integration in Europe.
"Structural reforms are essential to create a business environment that is conducive to innovation and a regulatory environment that adapts accordingly," said Draghi. "This means that we should be ready to foster innovation wherever necessary, including in the functioning of EMU [European Monetary Union]."
Sponsored Links by DQ Promote