SeedInvest Announces Live Crowdfunding to take place at eMERGE Americas
Several weeks back, Jason Calacanis held his annual LAUNCH Festival in San Francisco. As part of the event, live crowdfunding was added to the program for the first time. In February, SeedInvest had announced it was partnering with Calacanis to power investments into the companies on the roster to raise money live.  SeedInvest is a leading, "full stack," crowdfunding platform based in New York City. To date, SeedInvest has helped to finance over $50 million for more than 170 early stage companies.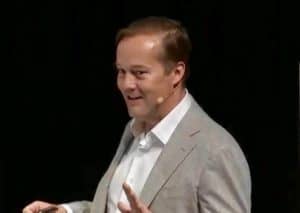 During the program, SeedInvest hosted a scoreboard page on their site with the 17 different crowdfunding companies. The page (now removed), showed the ranking of the most money raised. At that time the top five issuers (listed below), displayed live changes as investments rolled in.
NowRX – a mobile App offering same day free delivery for prescriptions
GoFish Cam – a wireless underwater camera to capture all the action you can't normally see while fishing.
Couture Collection – a luxury retail sharing site similar to a high fashion time share.
Leaf – a smartphone "plug and plant" App to help you grow marijuana (and more).
FenSens – a post-market parking sensor with big future plans.
Investment crowdfunding is still very much an emerging sector of finance. It takes time to work things out to create a robust funding ecosystem. Simultaneously, public awareness remains muted as many people associate crowdfunding with perk based or presale projects. All of the active crowdfunding platforms are working diligently to boost awareness for both investors and entrepreneurs in need of access to capital. Live crowdfunding is another piece in the puzzle as investment crowdfunding establishes itself as a highly viable method of matching investors to startups.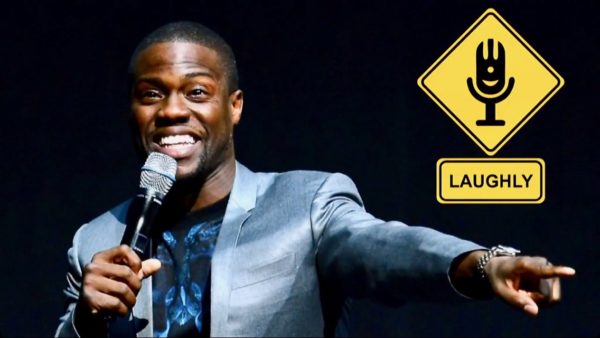 Additionally, to allow non-accredited investors to participate SeedInvest leveraged Reg CF (a securities exemption) to sell securities and accept investments live. This exemption is capped at $1.07 million and many companies need to raise more than that amount. SeedInvest has created a work-around, though, by doing side-by-side offers using Reg D 506c, an exemption that allows "general solicitation" or advertising, but is only available to accredited investors. But under Reg D, companies may raise as much money as they need.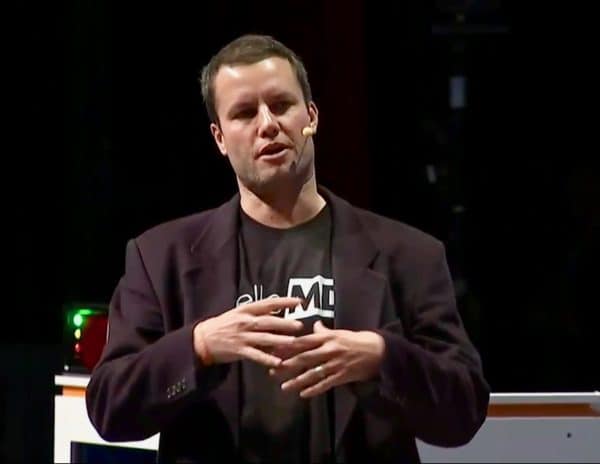 Recently, Crowdfund Insider reached out to Ryan Feit, co-founder and CEO of SeedInvest, to inquire as to his perspective on the results of live crowdfunding at LAUNCH. Feit said the traction was solid enough so as to continue with additional live crowdfunding projects. Later this month, SeedInvest will be powering live crowdfunding at Emerge Americas 2017.
Emerge was launched with a mission to serve as the catalyst for establishing Miami as a technology hub for the Americas in order to propel innovation and investment in South Florida and Latin America. Since inception in 2012, Emerge has become a pretty big deal with some huge names participating. If you are interested, you can register your interest to participate and potentially invest now.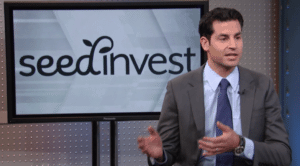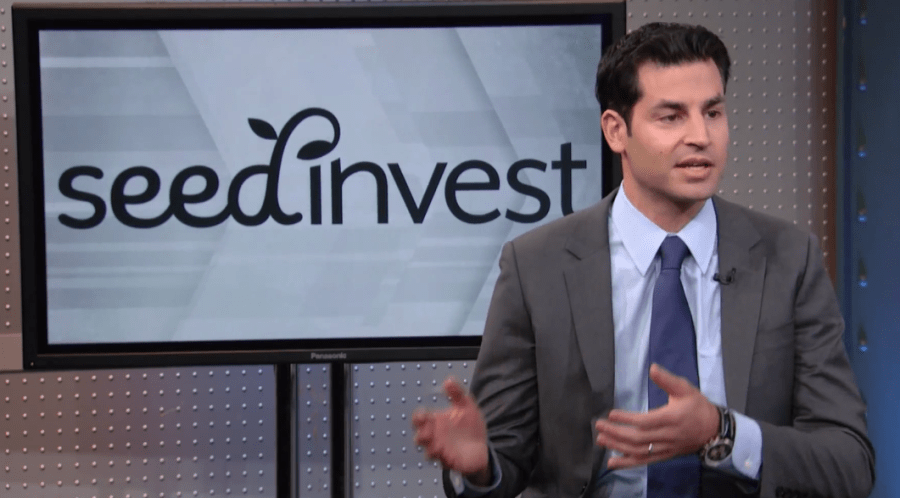 We asked Feit how successful was the Launch Live Crowdfunding event and how much money was actually raised?
"LIVE Fundraising at LAUNCH ended up exceeding our expectations and then some," said Feit. "We enabled 17 startups to raise capital live at LAUNCH Festival and invited the audience and our investor network to invest as little as $500 per company.  I'm happy to report that over $4.5 million was raised by the LAUNCH startups on SeedInvest from over 2,700 investors."
[clickToTweet tweet="over $4.5 million was raised by the LAUNCH startups on @SeedInvest from over 2,700 investors" quote="over $4.5 million was raised by the LAUNCH startups on SeedInvest from over 2,700 investors"]
As this was the first one, what would you do different going forward?
"We definitely learned a few things that we could do better going forward.  For starters, the wifi and cell service ended up being pretty weak at the venue," shared Feit. "As you might imagine, it's hard to invest on your cell phone without the Internet.  Secondly, everything was extremely tight from a timing perspective and an extra month of lead time would result in a much larger number of companies participating (although 17 companies is still a strong start)."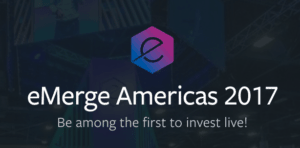 Asked if SeedInvest plans on doing this again with Launch or with other organizations or events,  or if there is interest from other entities to do the same? Feit said definitely.
"Jason and I are both pleased with the success of the first event and there is definitely an opportunity to take the next one to another level.  We certainly hope to do replicate in a big way.  Since LAUNCH we have had a significant amount of interest from conferences and accelerators to replicate LIVE Fundraising at both events and at demo days.  We recently partnered with Founders Institute which is possibly the largest global entrepreneur organization (they should launch 1,000 new startups this year) and are excited about the potential to work together.  In addition, we are partnering with eMerge Americas later this month to power LIVE Fundraising at their annual conference which draws 15,000 attendees."
And how did the companies raising money respond to live crowdfunding?
"Overall the companies loved the ability to raise capital more efficiently and there was a general sentiment from both the entrepreneurs as well as investors that this is the way fundraising should work and will work in the future," explained Feit. "There are still kinks to be worked out but I think it was clear to everyone at LAUNCH Festival that we are on to something."
Have a crowdfunding offering you'd like to share? Submit an offering for consideration using our Submit a Tip form and we may share it on our site!

Sponsored Links by DQ Promote