India-owned telecom company Bharat Sanchar Nigam Limited (BSNL) and Indian mobile wallet platform MobiKwik have synced to develop BSNL's mobile application, according to a release. MobiKwik will co-create BSNL wallet, a new semi-closed wallet to facilitate payment and also sell BSNL products.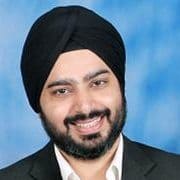 "We are proud to associate with BSNL in an endeavor to empower masses in India with access to highly dependable internet connectivity and digital payments," indicated Mobikwik Founder and CEO Bipin Preet Singh. "BSNL wallet will enable masses in paying bills and recharging their phone connections within seconds. The co-branded wallet shall be integrated on BSNL's platform by Mobikwik."
The co-created wallet, which aims to make bank transactions and bill payments more efficient, will be developed, operated and issued by MobiKwik and distributed and marketed by BSNL. With BSNL's national foothold, the partnership aims to deepen PM Modi's "digital India dream" and allow users to pay bills through MobiKwik.
Singh added that mobile wallets have become an integral part of consumers daily lives, especially millennials: 93.9% of Gen Yers have a smartphone and depend on their phones heavily and integrated mobile tools.