Digital token company Compcoin announced on Wednesday it is officially kicking off its $45 million initial coin offering (ICO). According to the company, the ICO consists of 3 million Compcoin that are selling at $15 each, with an additional bonus for early investors.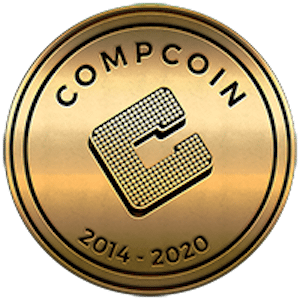 Compcoin describes itself as a new digital token that focuses on investing and growing capital. The company states that investors may buy and hold Compcoin to leverage it as an alternative vehicle, but the primary function of the digital token is to grant investors access to ART, which is a proprietary, automated, algorithmic forex trading platform. Upon purchasing Compcoin, investors are able to begin trading on ART after creating and funding an account with a supported brokerage.
Along with the ICO, Compcoin also announced the launch of its new digital wallet technology that safely stores and transports Compcoin to multiple coin exchanges, facilitates direct coin transactions with other Compcoin owners, and mines Compcoin from a computer stick with an added custom chip.
Alan Friedland, founder of Fintech Investment Group and Compcoin, shared:
"Digital assets such as Compcoin represent the next frontier in investing. Many popular blockchain-based coins have seen have experienced more than 300 percent year-over-year growth, and the industry is expected to grow to $1.7 trillion in seven years. Given the market's performance, and Compcoin's focus on investing and growing capital, we are confident that investors will see Compcoin as a means to diversify and enhance their portfolio's value."
Friedland then added:
"Compcoin truly levels the investment playing field by giving everyday investors access to the same powerful trading technologies that were previously only available to the largest hedge funds and elite, accredited investors," said . "At the same time, it offers a solid, long-term investment vehicle whose value is not tied to any particular asset class or commodity, but rather to demand for the ROI generated by the coin itself."
Sponsored Links by DQ Promote