Germany-based incubator and accelerator F10 FinTech announced the grand opening of its Startup Batch II – Summer 2017 program. The event will be held on July 3rd in Zurich. The "Prototype to Product" program lasts for six months and offers startups support as they transition their prototype to a sellable product.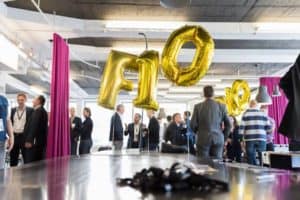 F10 FinTech is described as a program that supports and guides startups in transforming their ideas into successful companies while stimulating worldwide collaboration with international finance organizations. The program notably offers flexible workspaces and an open environment that allows instant exchange of information and know-how across various teams. It was also revealed:
"The accelerator already has a proven track record of innovation, acceleration and product creation for financial services. F10 is sponsored by SIX, the backbone of the Swiss financial center providing a comprehensive range of services in the areas of securities trading, settlement of securities transactions, financial information processing and cashless payment transactions."
In total, F10 provides space for up to 40 workplaces. Partners of the program include Pioneers' Club PCU, Digital Festival, TED, Finance 2.0, SICTIC, Process Brand Evolution, BlueGlass, NOIVA, Go Beyond, VISCHER, and Moneycab.