Crowdfunding platform CoAssets (ASX:CA8) has received a Capital Markets License (CMS) from the Monetary Authority of Singapore (MAS). CoAssets started as real estate crowdfunding platform but has since added SME financing to its operation. CoAssets is based in Singapore but is publicly traded on the Australian Stock Exchange and has offices in several Asian countries.
CoAssets said the CMS license will now "allow the company to start re-engaging its 55,000-plus users in Singapore, and further cement the company's reputation as the first-listed crowdfunding platform in Asia."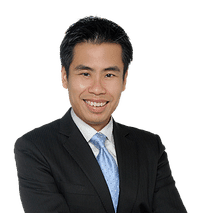 Getty Goh, CEO and Co-Founder of CoAssets, commented on the regulatory approval;
"This news is particularly meaningful as we celebrate our 4th anniversary, and we cannot be more delighted to secure the CMS License by MAS. Since MAS announced in June 2016 that crowdfunding must be licensed, the CoAssets team has been working hard behind the scenes to apply for the CMS License in Singapore, while expanding our presence in China and Hong Kong. It is not an easy license to get as the Singapore Authorities are very thorough in the vetting process."
Singapore is a well recognized Fintech hub. MAS has dedicated much effort towards creating a regulatory environment that is conducive for sector growth.  The CMS license for CoAssets may be viewed as a validation of the platform's operational approach. CoAssets said this will provide members with greater assurance in terms of transparency, governance and compliance. The license was described as a strategic edge for CoAssets as it continues to expand regionally.
"One of our key priorities is to focus on bringing a variety of projects through the CoAssets platform to all our members, and making our website and mobile apps more user friendly," said Goh. "The approval of the CMS License came at an opportune time as we refresh our platform to aim for higher standards and better meet the evolving needs and preferences of our members. Most importantly, as a truly home-grown Singapore company, with management and about half of our group's current headcount based in Singapore, we hope to be able to be successful enough to help Singapore make a mark in the highly competitive regional fintech scene."
Sponsored Links by DQ Promote