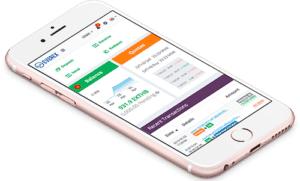 Singapore based Everex, an Ethereum company offering blockchain-based microcredit and remittance services, has announced a limited 48 hour token pre-sale round today. Everex said there would be a public token sale later this month.
During the pre-sale, Everex said its EVX tokens will be offered along with a 20% bonus. The offer will remain available to the public until July 7, 09:00 am (GMT) or until a predetermined, yet undisclosed cap is reached.
Everex explains that it uses Blockchain technology and machine learning software to make microcre- dit and remittance services available via mobile phones, allowing anyone to access micro-banking services from anywhere in the world. Everex is targeting the approximately two billion underbanked individuals worldwide.
In a post on their blog;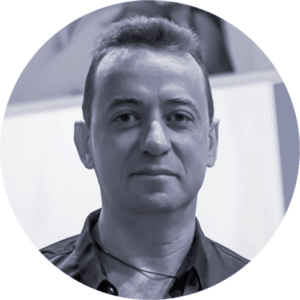 "Everex isn't just another token sale," says founder and CEO Alexi Lane . "Our products have worked in the wild. We've put them on display. We began working on Ethereum and smart in the early days, and making use of the ERC20 Standard shortly after that. We've set up our partner networks and developed multiple platforms. We can now focus on placing electronic national currency in the hands of individuals everywhere, eliminating the concept of cross-border transactions and bringing the world closer together. The pre-sale participants with whom I've spoken recall how bitcoin was to become an electronic peer-to-peer cash system that allowed people to send cross-border payments, remit and make secure loans. Now Ethereum is becoming the harbinger of similar changes and Everex has positioned itself on the forefront."
The EVX token is said to play a crucial role in the blockchain-based microlending and remittance system envisioned by Everx. EVX tokens are designed to fulfill the following utility functions on the Everex remittance and microcredit platform:
Membership – Proof of EVX ownership will be required to access advanced features, such as immediate on demand credit.
Tradable Credit Scores & Collateral – Accumulation of EVX will allow low-rated individuals and small businesses to improve their credit score. Furthermore, EVX will be accepted as collateral, enabling borrowers to access credit at lower interest rates along with other perks.
Incentive Mechanism – Loans paid back in time will reward users with an EVX bonus, increasing the credit score, while late payments will entail an EVX levy, lowering it.
Everex Shares Success with EVX token holders
Everex says surpluses from successful business activities will be used to launch quarterly buybacks, in which Everex will purchase EVX at market price from EVX holders via a so-called "reverse ICO". EVX tokens acquired this way will be distributed among the community for free as a means of user acquisition.
Have a crowdfunding offering you'd like to share? Submit an offering for consideration using our Submit a Tip form and we may share it on our site!