Acorns, a micro-investing app, announced on Friday its partnership with Adam Dell's Clarity Money, the personal finance app that acts as the "Champion of your Money."
According to Acorns,  through this new partnership, Clarity Money customers may easily become Acorns investors and take advantage of Acorns automated investing features. Existing Acorns investors also benefit by being able to see a snapshot of their activity in the Clarity Money app. Acorns stated:
"Clarity Money's rapidly growing user base will also have access to Acorns' cash forward rewards program, Found Money, which has become the standard for brands that want to invest into peoples' futures. Launched in May 2016, the Found Money program has attracted many of the top millennial brands, including Casper, Dollar Shave Club, Nike, Warby Parker, and Airbnb. When Acorns investors shop with the partner brands, they get a direct investment into their Acorns account – shifting rewards from a cash back to a "cash forward" benefit."
Noah Kerner, CEO of Acorns, also explained:
"We love coming together with partners who, like us, spend all day thinking about their customers' best interests. Clarity has built a wonderful product founded on very similar values to which we subscribe."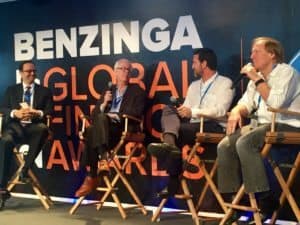 Adam Dell, CEO and Founder of Clarity Money, added:
"Acorns empowers consumers to become investors, which is an important step in financial health. We are delighted to offer this solution to our customers."
Acorns added that Clarity Money uses data science and machine learning to provide personalized insights for customers, helping them to track their expenses, lower their bills, and get customized recommendations on credit cards and other financial products that fit their specific needs. Through the partnership, Acorns will be embedded into the Clarity Money app, which makes it easier for both Acorns and Clarity customers to manage their money.