Real estate crowdfunding platform, PeerStreet, announced on Tuesday its integration with Personal Capital, an automated investment service with more than $4.8 billion assets under management and is powered by the Envestnet | Yodlee Data Aggregation Platform. Customers of both Personal Capital and PeerStreet may now view their PeerStreet positions within the context of their investment portfolio on Personal Capital.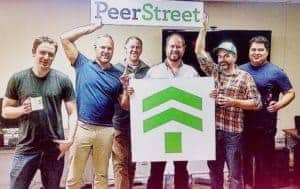 According to PeerStreet, this integration with Personal Capital follows similar integrations announced earlier this year with Wealthfront and Betterment. This integration helps customers understand their PeerStreet investments in the context of their overall portfolio. Brett Crosby, co-founder and COO of PeerStreet, stated:
"Many PeerStreet customers have asked for this integration with Personal Capital. We're always working to improve the experience for our customers and provide greater control and transparency. The more people can see how their PeerStreet account is performing compared to other investments, the more they can make informed decisions about where to invest money in the future."
Since its launch in November 2015, PeerStreet has reportedly been increasing its investor base rapidly and adding features to its platform. The funding portal added that the integration with Personal Capital is another indication of the types of expansions and integrations that will help customers see their PeerStreet investments within their greater financial portfolio.