The Centre for Finance, Technology, and Entrepreneurship (CFTE) announced on Tuesday it has formed a partnership with the Monetary Authority of Singapore (MAS) to formalize plans to expand its education initiative to ASEAN.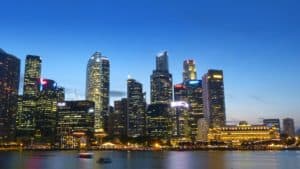 According to the organization, the prime objective is to train finance professionals in technology-related skills to help them transition to a world of digital finance, both in Singapore and in the ASEAN region. While sharing details about the partnership, Tram Anh Nguyen, CFTE's Co-founder, stated:
"I strongly believe that in a world dominated by technology, people must remain at the centre of society and organisations, and that education and training are key to help individuals adapt to a fast changing world. Singapore and MAS have a very comprehensive strategy about human capital and we are honoured to be working with them to help finance professionals in ASEAN make the most in a world of digital finance."
Sopnendu Mohanty, Chief Fintech Officer, MAS, added:
"We welcome CFTE to set up its education hub in Singapore. The people factor is crucial for the success in FinTech as well as our innovation-driven Smart Financial Centre. It is at the heart of what we do to sustain and grow the FinTech movement in Singapore, through a vibrant range of channels and opportunities for people to develop deep skills that are relevant to the market."
Launched earlier this year, the Centre for Finance, Technology, and Entrepreneurship is described as a new education initiative for the finance sector. Emerging technologies are disrupting traditional finance and enabling FinTech companies and forward thinking organizations to create new and innovative digital finance products.