SparkLabs, a network of accelerators in Asia, announced earlier this week it is launching in Taipei after recently making its debut in Beijing. According to the network, the first accelerator was launched in Seoul in 2012 with 79% of its 74 graduates receiving follow on funding and over $195 million in venture capital.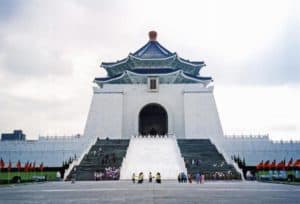 The network also reported that SparkLabs Taipei will target startup companies in IoT (Internet of Things), AI, VR/AR, mobile, fintech, healthcare, and others verticals. The mentorship-driven program will be three months long and will provide funding, office space, a structured program, and access to a top-tier network of entrepreneurs, venture capitalists, angel investors and executives from Silicon Valley and across the globe.
As part of the Taipei launch, SparkLabs appointed Edgar Chiu as new managing partner. He will oversee the accelerator's operations. Chiu explained:
"Why don't we see more Taiwanese startups moving onto the international stage? They have the know-how and they have the ability, so what's holding them back? These are questions that keep me up at night and make me restless. This is why I'm excited to be working with my colleagues at SparkLabs, accessing their global network, and numerous startup experiences. With our help, more Taiwanese startups will be able to go global."
Eugene Kim, a partner at SparkLabs, also commented:
"I'm estatic that we were able to recruit Edgar to head up SparkLabs Taipei. From his experiences at IBM and Gogolook, which was one of a handful of successful exits in Taiwan. He's perfect to help the founders utilize SparkLabs Taipei to scale and impact Taiwan and beyond."
SparkLabs added it has expanded to Songdo, South Korea with an IoT & Smart City accelerator, Beijing, and early next year a fintech accelerator in Hong Kong.