Kickstarter announced this week that it will be launching in Japan next month Plans for the crowdfunding giant to make its Japanese debut were revealed earlier this year.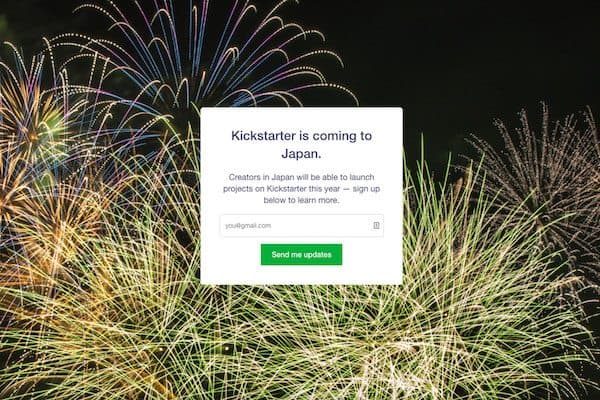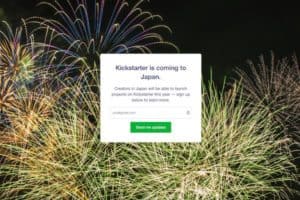 According to The Verge, Japanese creators will be able to use the funding portal to attract backers to their projects on September 13th. Project creation is currently available to individuals in the US, UK, Canada, Australia, New Zealand, the Netherlands, Denmark, Ireland, Norway, Sweden, Germany, France, Spain, Italy, Austria, Belgium, Switzerland, Luxembourg, Hong Kong, Singapore, and Mexico. Requirements to launch a campaign are as follows:
You are 18 years of age or older.
You are a permanent resident of one of the above listed eligible countries.
You are creating a project in your own name, or on behalf of a registered legal entity with which you are affiliated.
You have an address, bank account, and government-issued ID based in the country that you're creating a project in.
If running your project as an individual, the linked bank account must belong to the person who verified their identity for your project.
You have a major credit or debit card.
Kickstarter also noted:
"People under the age of 18 can launch projects only in collaboration with an adult or guardian that meets these listed requirements. The adult will need to verify their identity, enter their banking information in project build, and assume the responsibilities for fulfillment of the project, listed in our Terms of Use."
Sponsored Links by DQ Promote