Alibaba's Yuebao Reduces Credit Limit for Personal Balance to RMB 100,000
Alibaba's Yuebao is now the nation's largest money market fund with assets hitting RMB 1.43 trillion (US$210.18 billion) as of the end of July, up sharply from the end of last year. On August 11, Tianhong Asset Management announced credit limit for personal Yuebao account would be reduced to RMB 100,000 from August 14. At the end of May, the maximum amount of funds individuals can put into their Yuebao account has been slashed to RMB 250,000.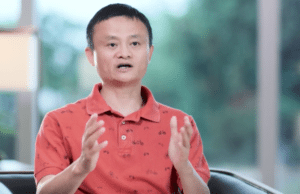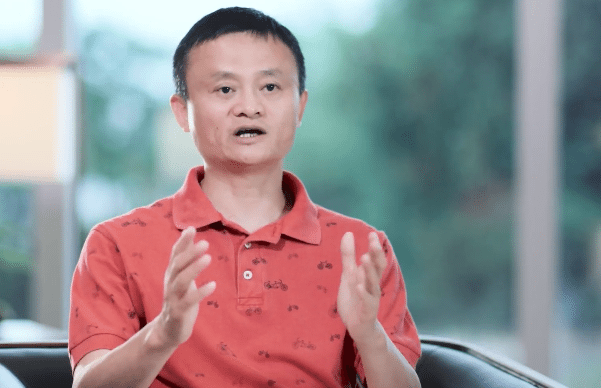 The average purchase shares of Yuebao are around RMB 4,000. The users, whose current balance exceed RMB 100,000, are forbidden to purchase more shares, and the excessive shares will not be affected by the new rules.
The overall drop in assets shouldn't come as a big surprise, as the fund's yield has dropped a bit from its initial highs of over 6 percent from May this year. Yield fell below 5 percent in May, and according to the Yuebao website, the current yield is just 3.8 percent. Yuebao has also been limited by government restrictions, which made it harder for customers to shift funds to online rivals, imposed transfer limits and halted the launch of virtual credit cards. (Source: finance.ifeng)
Tencent-backed Linklogis Landed $29M Funding to Improve Its Supply Chain Financial Services
Shenzhen-based supply chain financial services provider Linklogis has raised a RMB200 million (US$29 million) series B round from Tencent Holdings Ltd., China Merchants Venture Capital Management Co., Ltd. and Bertelsmann Asia Investments. Existing investor CITIC Capital and Loyal Valley Innovation Capital also participated in the round, according to a company announcement.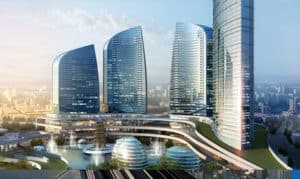 Founded in 2016, Linklogis' mission is to help fill the financing needs for this group of enterprises. The company provides micro and small-sized enterprises with supply chain financing. It builds its own risk control model and assessment model for companies based on their supply chain and operation data, helping companies to optimize their account receivables. Linklogis has launched its own platform providing loans directly to the micro and small-sized enterprises based on its big data risk control system. It also helps connect companies with traditional financial institutions to obtain loans.
In August 2016, Linklogis received a RMB100 million (US$14 million) series A round from Tencent and Loyal Valley. The company plans to use the latest proceeds to invest in the firm's asset service system and risk control platforms. (Source: 01caijing)
[clickToTweet tweet="Backed by Tencent, Linklogis has raised US$29 million series B round for supply chain finance #Fintech " quote="Backed by Tencent, Linklogis has raised US$29 million series B round for supply chain finance #Fintech "]
JD Finance Establishes Early Stage Consumer VC Fund Qianshu Capital
Chinese e-commerce giant JD.com Inc.'s financial services spin-out, JD Finance, has set up its first consumer-focused early stage venture fund, Qianshu Capital, to back innovative start-ups that help meet increasing consumer demand in China.
The new fund will make angel and series A round investments by acquiring a minority stake in promising start-ups, according to a company announcement. So far, Qianshu Capital has made investments in lifestyle technology, personal health, fashion and cosmetics, entertainmen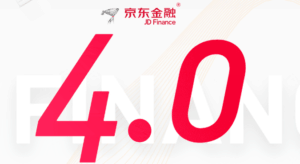 t and media sectors.
Qianshu Capital has developed a system to optimize its investment strategy based on big data. The system automatically analyzes a start-ups' business plan and compares it with its peers. With JD Finance's start-up service system, Qianshu Capital will provide a number of post investment services such as training, consulting and financial services to its portfolio companies. JD Finance's communication platform connects start-up founders and successful entrepreneurs. JD.com and JD Finance's crowdfunding channel will help start-ups reach their targeted audience and conduct crowdfunding campaigns. JD Finance's supply chain finance and agriculture finance units will support companies' development with capital and resources. (Source: finance.sina)
Sina Corp. Establishes $500M Online Finance Fund to Back Chinese Fintech Firms
Chinese Internet portal Sina Corp. said it would establish an Online Finance Fund with a target fundraising size of US$500 million to invest in Chinese fintech companies.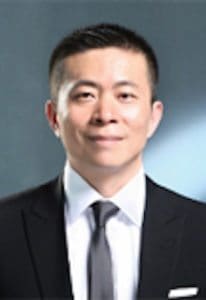 Sina's chief executive officer Charles Cao said during the company's second quarter earnings call that the company's board had approved the vehicle's establishment. Cao described Fintech as one of the most important business opportunities in the next three to five years, adding that Sina believes it can leverage its own online traffic, data, and microblog services Weibo to attract users and create a strong new brand.
Sina will focus on the business categories where it can obtain its own operating license, such as micro-lending. The company is currently offering micro-lending to users via a partnership with other financial firms, but it is in the process to get its own license. Additionally, Sina will also seek to partner with companies with existing licenses to achieve speed execution. Sina can own minority shares in joint ventures with partnering financial institutions, and help sell financial products online. The move to bet on financial technology comes as Sina is facing increasing pressure from its traditional online ads business. (Source: 36kr)
[clickToTweet tweet="Sina Corp. Establishes $500 million fund to Back Chinese #Fintech Firms" quote="Sina Corp. Establishes $500 million fund to Back Chinese #Fintech Firms"]
China's 51 Credit Invests RMB 1 Billion to Build Fintech Industry Investment Fund
51 Credit, a credit card and online financial services mobile app, announced to set up a Fintech Investment Fund (1 billion RMB) with Chinese asset manager Harvest Global Investments. The two sides would focus on the fintech companies which specialize in online credit customers, online data collection and traffic acquisition.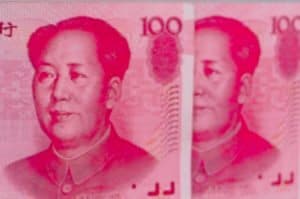 Since earlier 2016, 51 Credit has boosted its presence through the acquisition of micro loan startup 99fenqi and the launch of 51 credit card. Founded in 2012, the company claims to help 70 million users manage their credit card bills, invest in wealth management products, apply for online loans and provide other personal credit-based financial services. 51 Credit's chief executive Sun Haitao said that the company had reached monthly revenues of over RMB100 million and expected to reach annual revenues of over RMB1 billion in 2016. The company previously raised venture funding from GGV Capital, Qianhe Capital, Guosen Venture Capital and other investors, according to its website. (Source: sohu)
---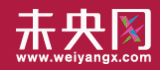 WeiyangX is the most influential website focusing on fintech in China. The site covers the latest news, industry data analysis, business practices, and in-depth fintech cases in fintech. WeiyangX is incubated by Fintech Lab. Founded by Tsinghua University's People's Bank of China (PBC) School of Finance in 2012, the Fintech Lab is the first and leading research entity dedicated to leading best practices, promoting interdisciplinary innovation, and encouraging entrepreneurship in the field of fintech through scientific research and innovative project incubation.

Sponsored Links by DQ Promote