On Tuesday, UK-based equity crowdfunding platform Crowdcube announced its collaboration with London-based venture capital firm Worth Capital to help support, fund and grow its network of entrepreneurs on their journey to disrupt the landscape of their sectors. The funding portal revealed:
"Through this relationship, our Crowdcube equity coaches will support any Worth Capital introductions or alumni businesses, with hands-on venture workshops and fundraising guidance to successfully raise funds on the platform. This new partnership is in line with Crowdcube's vision of enabling early stage teams to access a wide range of investment opportunities. Worth Capital introductions will also receive a discount on our standard fundraising fee."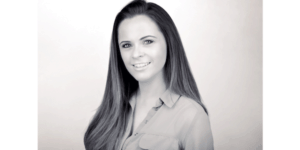 Hayley Etherington, Business Operations Director at Worth Capital, stated:
"We're always keen to add value to a start-up's journey, regardless as to whether or not we invest in them. So working with Crowdcube to provide an alternative route to funding for some of our competition entrants feels like a natural partnership."
In partnership with startups.co.uk, Worth Capital notably runs the Start-up Series. Crowdcube added that the firm's monthly competition allows seed stage start-ups the chance to win up to £150,000 in equity seed funding.