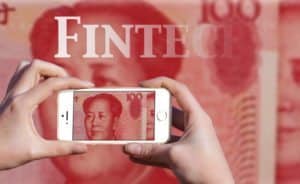 In a local announcement, Apple added WeChat Pay, part of Tencent, for payments in its App store and online music. WeChat is a social network similar to Twitter that has evolved into providing additional services. Apple already accepts Alipay, part of Alibaba, for payments on its platform. The move makes sense for Apple as the two companies pretty much dominate online payments in China. The agreement by Apple to allow WeChat into its iOS world is viewed as a victory by Tencent as reportedly Apple had turned them down earlier in the year.
According to a report in China Money Network, WeChat pay holds a 39.51% market share for mobile payments in China. Alipay comes in at 53.7%. Between the two platforms there is little left to go around.
While Apple would clearly prefer that users select their Apple Play platform in lieu of other options it is hard to ignore the size and dominance of these two China based internet giants. To put things in perspective, Tencent's Weixin & WeChat community estimates monthly average users at 963 million. This is up 19% over Q2 year prior. Total mobile monthly payments by Tencent exceeded 600 million by the end of 2016.
The broader story here is how Chinese tech giants are dominating all aspects of the digital ecosystem. From Social, to commerce, to finance and more. In the US and other countries, operations tend to be compressed into silos. Internet finance, or Fintech, is ubiquitous – and not just part of a linear service.